Last spring, our son and I took our first-ever mama-son camping trip when it was still a little too chilly for camping. But neither of us could wait to try out the outdoor gear we received as gifts over the holidays. He made kindling with his new hatchet and lit up the tent with his new lantern. I roasted marshmallows with my collapsible roasting sticks and tested out my Therm-a-Rest compressible pillow.
That trip inspired this list of gifts for outdoor families. This list is filled with epic and adventurous gift ideas for outdoorsy kids, teens, and moms and dads, from gear to get them outside or to give an outdoor feel to indoorsy days.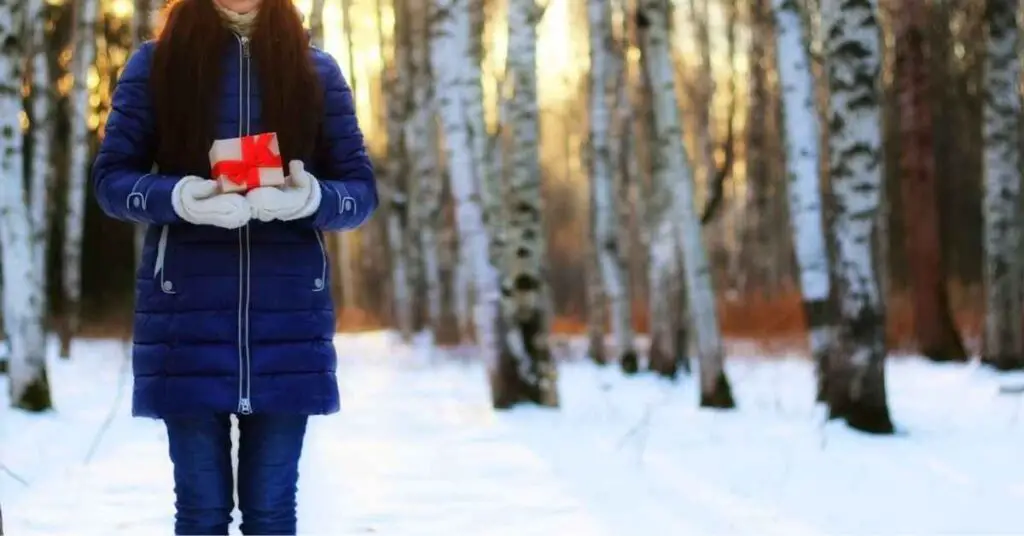 The Best Gifts for Outdoor Families
Nothing spurs excitement for getting outdoors like new outdoor gear – or even gifts that inspire adventure. The holidays are a great time to spark that adventure with these gifts for outdoor families.
Outdoor Family Gifts
The best gifts the entire family can use. From outdoor gear that will make any adventure a little more epic to gifts for outdoorsy families that inspire adventure on any day of the year.
Related Reading: The Best Camping Gift Ideas for Your Favorite Campers
Gift Ideas for Outdoorsy Kids
The outdoors is a little more exciting with their very own gear. Or, on an indoorsy day, find gifts for outdoorsy kids that will have them looking forward to their next adventure outside.
You Might Also Like: Get Outside! 27 of the Best Outdoor Activities for Families
Outdoor Gifts for Teens (and Tweens)
If you're camping with a teen who is reluctant to be outdoors, you know it's best to keep them happy during your adventures. These gift ideas are hand-picked by our teens, so they are sure to impress! And if you have someone on your list that's not quite a teen, these picks are excellent outdoor gifts for tweens, too.
Gifts for Outdoor Moms and Dads
Don't forget mom and dad when getting gifts for outdoor families this season!
You Might Also Like: 27 Heavy-Duty Camping Chairs for Ultimate Durability in 2022
You May Also Like: The Battle of the Insulated Tumblers: How the Affordable RTIC Stands Up Against Its Pricier Competitors
---
Whether you're looking to inspire or to make their adventures even more epic, you're sure to find plenty of ideas for the perfect gifts for outdoorsy families (or friends) on this list.
---
Click below to save these gift ideas for outdoorsy kids, teens, and moms and dads on Pinterest!
Have lots of outdoorsy friends and family on your holiday gift list this year? Find more gifts for outdoor families from some of our favorite families who love adventure as much as we do:
The Best Gifts for Skiers from The Brave Ski Mom
The Best Outdoor Gifts of 2018 | Editor's Choice from Outdoor Families Magazine
A Holiday Gift Guide for Active Kids from Rockies Family Adventure
Outdoor Family Gift Guide – 2018 from Tales of a Mountain Mama
The Best Gifts for Travelers from Traveling Mel
Meaningful Gifts You Actually Want to Give Your Children from Wike Baby
Holiday Gift Guide for Lovers of the Outdoors from Play Outside Guide
Gift Guide for Ski Families from MountainMomandTots.com
Ethical Gifts for the Outdoor Family from Born to Be Adventurous
Gift Guide for Adventure Travelers and Outdoor Lovers from Nomads with a Purpose
The Gift Guide For Everyone On Your List 2018 from Bring-the-kids.com
2018 Ultimate DIY, Handmade Guide for Your Wild Child! from Wilder Child
Your Guide to Cool Camping Gifts and Gadgets for Families from Little Family Adventure