about us
What started as a fun way to share our Colorado adventures with friends and family back east has become a passion for encouraging families to discover and explore the outdoors.
Along the way, we started to connect with other outdoor families. We shared what we learned from our adventures with others in the Colorado community and beyond.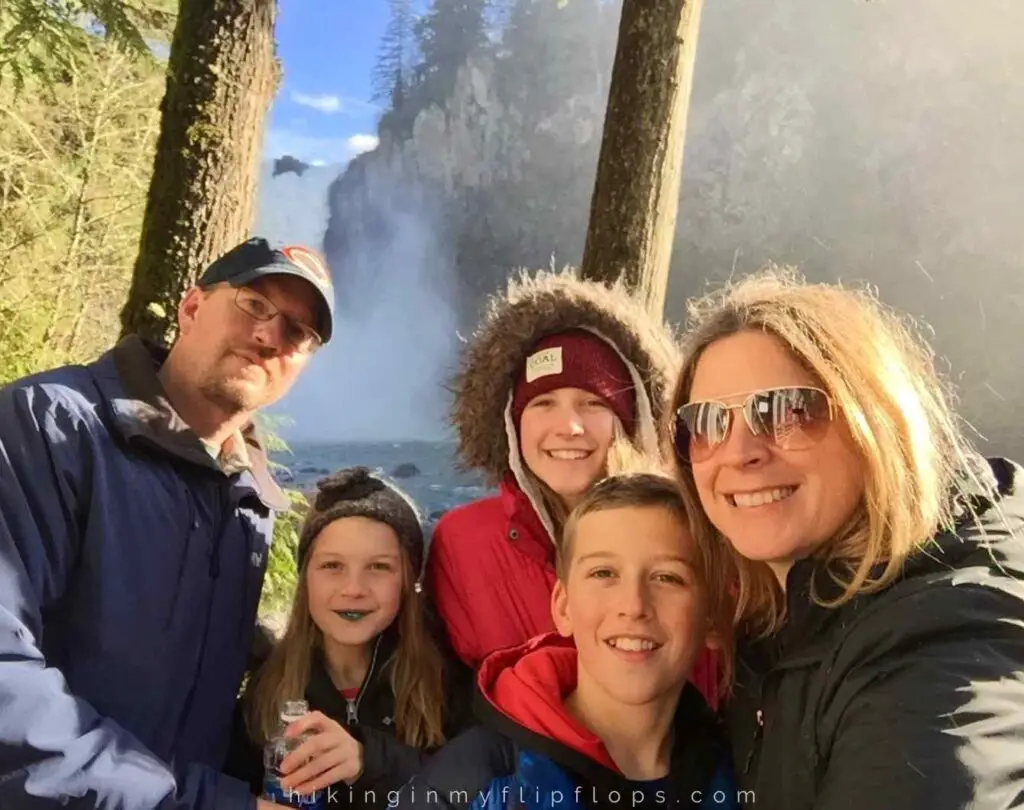 We're just casual adventurers, though, which means that if we can do it, you can do it too. We're not expert skiers, backcountry campers, or even outside every day. We only wish there was time for that, but school, work, errands, and chores tend to get in the way. We know it's not always easy to make time for that hike. And we know what it feels like to be unsure of how to start a new adventure.
Hiking In My Flip Flops
Hiking? Flip flops? What's up? Well, a few things. We hike a lot. And we are almost always in our flip flops (or slides, or sandals) – at home, the beach, camping, or sometimes even on a short and well-groomed hiking trail.
But here's the real story: On one camping trip when we had an infant and a toddler, we set out for a hike (or a walk, really) on a well-groomed trail that we were sure would handle the double stroller just fine. And it did, for a little while. As we got further into the trail, the terrain changed. This was a loop trail, so once we were in, we were in.
And so there we were. A family of 5, with 3 kids under 5 years old, with a double stroller on a 3-mile hiking trail. Seriously, the looks we got on that one. My husband's next comment stuck with us: "This is about as productive as hiking in my flip-flops."
That's just the way it is when you have kids. Through the ups and downs, you get there. You struggle, you slip, but in the end, you have fun. And there's almost always a story to tell at the end.
And that's how the name was born.
Meet Matt & Kiersten
We've camped our way through Arizona, New Mexico, and all over the Midwest and northeast. And together, we have explored, camped, and hiked nearly every corner of North Carolina as we grew to a family of 5.
… and the kids
These three know their way around a campsite and a hiking trail. They keep pretty busy with school – and volleyball, science club, and student council – but they can take on an adventure with the best of them.
They have grown into travel planners, adventure seekers, and even story contributors!

OUR MISSION
Our mission is simple. It's based on our belief that that kids grow better outside. That families should collect experiences, not things. And that family memories are built on travel, outdoors, and adventure.
We want to inspire you to get outside, unplugged, and explore by giving you ideas and inspiration for adventuring with your family.
COME ADVENTURE WITH US!