Update for 2022 Questival: Cotopaxi has teamed up with Hoka to bring you an all-new, COVID-friendly Questival in spring 2021. Check here for updates on the Cotopaxi adventure race for 2022!
---
Have you ever decided to do something but weren't quite sure what you just got yourself into? We seem to get ourselves into that situation – a lot. We love to try new things, especially if it sounds like family adventure or outdoors is somehow involved. So when we stumbled across the Questival, the Cotopaxi adventure race, we signed right up.
Unsure that the 24-hour race was a good family event, we figured the worst that could happen was we couldn't compete and didn't finish the race. But by the end of the race, we all agreed we had never had so much fun in 24 hours.
So much fun, in fact, that we just wrapped up our second adventure in a special fall edition: Oktoberquest.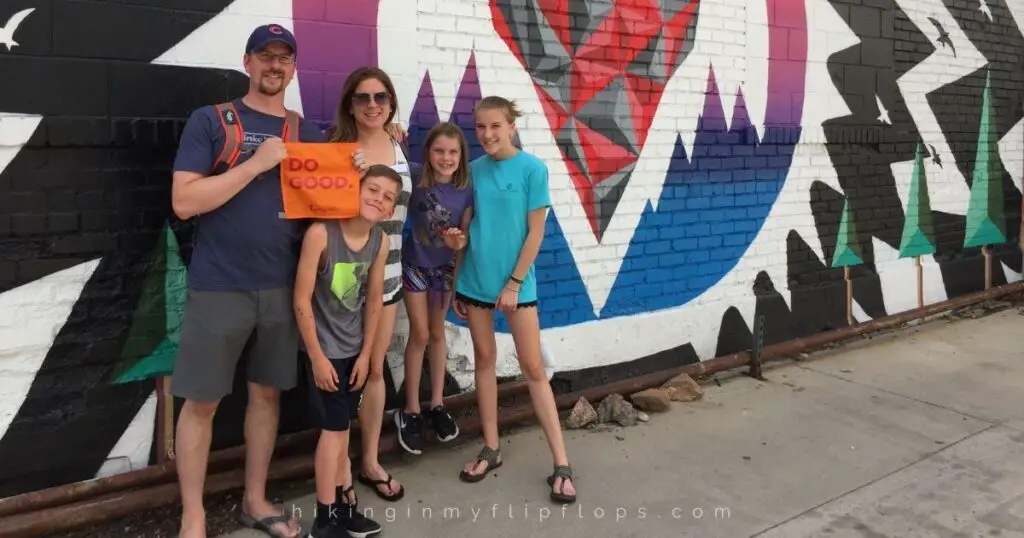 What to Expect at Questival, the Cotopaxi Adventure Race
Cotopaxi Questival is all about earning points for completing challenges in teams of 2-6. There are about 300 challenges, ranging from 1-6 points (sometimes more when they get super crazy). Submit a photo or video of your team completing the challenge to earn points through their app. Some are easy, some not so much. All are fun, though!
The Denver adventure race was from 7pm on Friday through 7pm on Saturday, with both kick-off and closing events held right downtown.
24 hours before the kick-off event, the list of challenges is available in the Questival app or to download and print. Use these to start planning your adventure right away – there is going to be too much to do in just 24 hours. Be sure to check for pre-event only challenges.
We grouped challenges by the ones we would definitely do, challenges that would be, well, challenging (but do-able), and those that we definitely wouldn't do. Highlight anything that looks way too fun to miss (impromptu family rendition of Y.M.C.A. song in front of an actual YMCA, anyone?).
Make sure you have the gear you need to complete the challenges on your list (I forgot our hammock this time so we missed out on the urban hammocking).
At the kick-off event, each registered participant gets a Cotopaxi Luzon day pack. Stick around for live music, vendors, and limited time point-earning opportunities. Keep a look out for other Cotopaxi Questival competitors (they are easy to spot with their day packs) – it's an opportunity to complete challenges that require two teams.
Each team gets a totem at the kick-off event. The totem MUST appear in all photos and videos to receive points.
Some challenges are done at specified locations, and some can be done where ever you want. Check-in events, scheduled on Saturday afternoon, with more limited-time point earning opportunities.
Prizes are awarded to those with the most points scored or from peer judging (swipe left or swipe right!)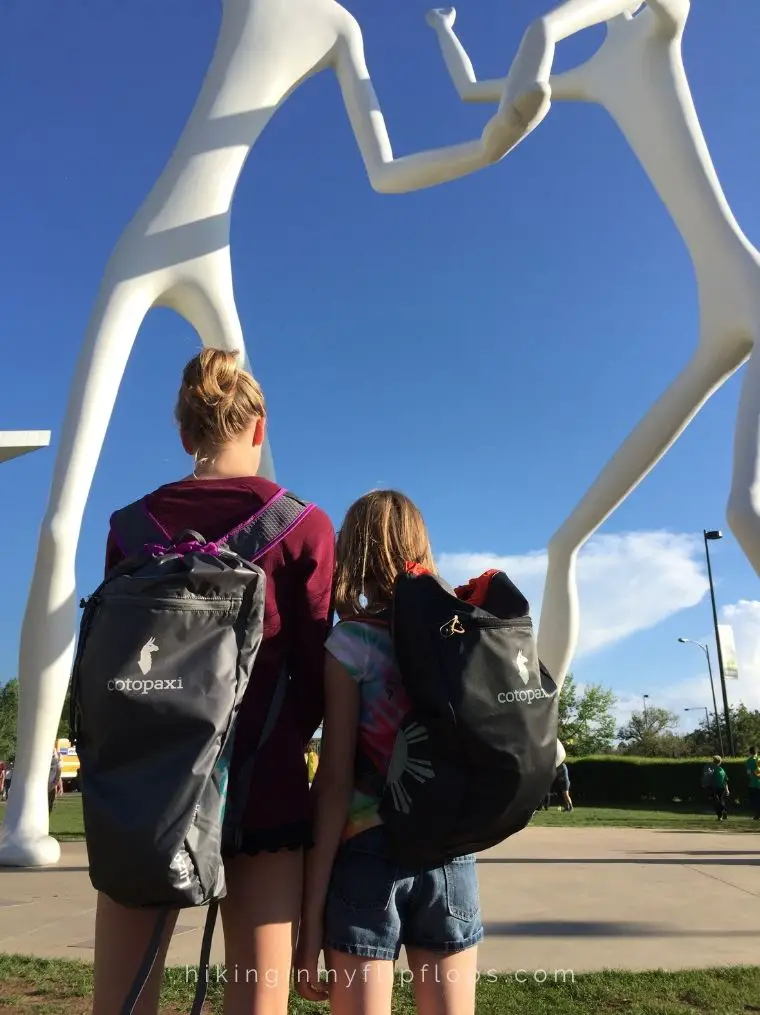 Cotopaxi Questival Challenges
There is a little bit of everything. The challenges will get your family to…
explore and discover your (or a new) city, with challenges to find murals and other cool things all around the city and submitting a team photo in front of the mural. We found some really cool neighborhoods we'd never been to in Denver.
do good by making small donations to charities, leaving happy notes around town, and collecting trash at a park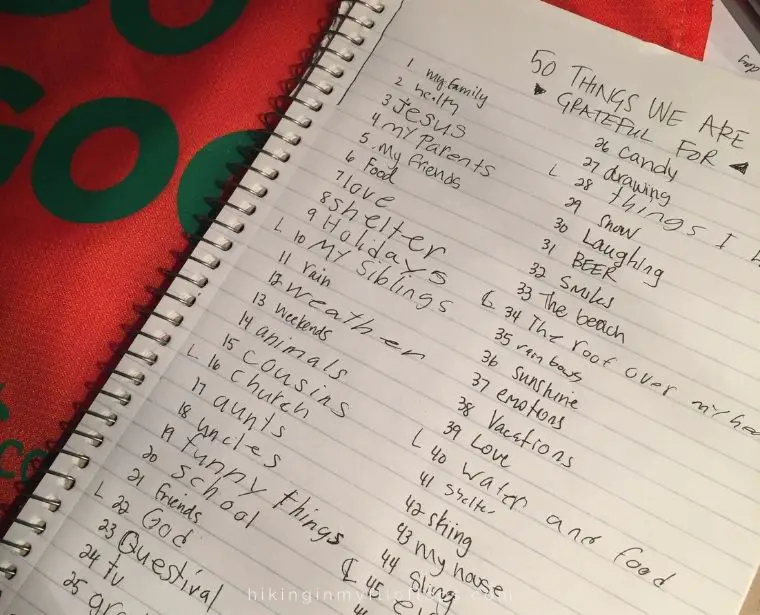 act goofy brushing each other's teeth, having a dancing party with strangers, and eating crickets (ew!)
get a little exercise in while making videos of team planks, push-ups, and wall-sits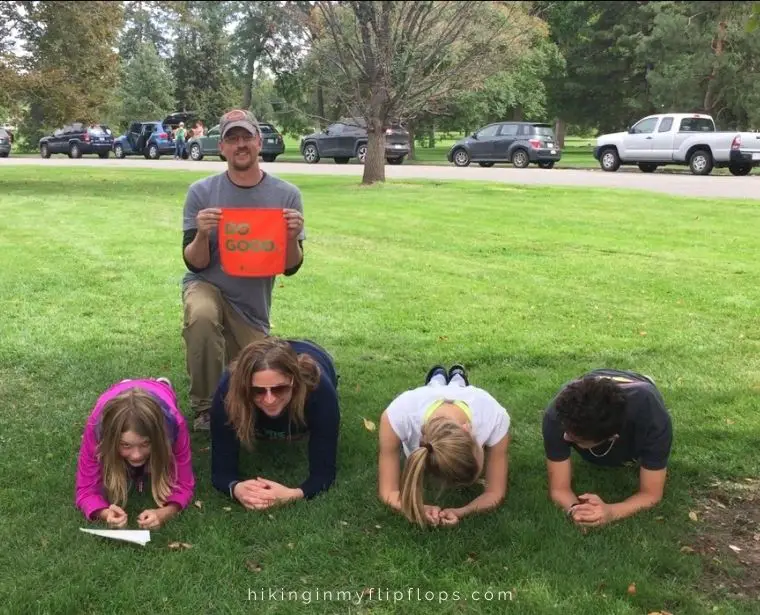 spend time outdoors camping (maybe even your first camping trip!), fishing, swimming, hiking with the kids, skateboarding, and so much more, all earning you some points
and maybe even get you out of your comfort zone by putting you in front of the camera to film a video, play instruments in public, sport a mohawk, or try new cuisines. (One we chose this year was to order a PSL under the name Bueller at Starbucks.  My youngest responded to the barista with, "You know, life moves pretty fast. If you don't stop and look around once in a while, you could miss it." when the order was ready. She was a little nervous, but she nailed it!)
meeting other families competing in the race, and working together in the two-team challenges
The Ultimate Family Event
The challenges are what you make of it, and you can do as much or as little as you want. There is no pressure to compete for the total 24 hours of the event.
Many challenges can be done at or around your home, making it easier for younger kids to keep up.
And there are enough feel-good challenges that you probably wouldn't otherwise get around to doing. Take the time to write down 50 things you are grateful for, FaceTime Grandma just to say "I love you", and bring a bag just to collect trash along your hike. It all leaves you feeling pretty good about how you spent your last 24 hours.
DO GOOD
Cotopaxi's mission to DO GOOD reminds us to care for our communities, help one another, and remember to just have fun.
Families that love adventure, exploring cities and nearby towns, love to do good for their community, or that just want a reason to be goofy should visit Cotopaxi to find out when Questival will be in your town.
Have you participated in this Cotopaxi adventure race? We'd love to hear about your adventure in the comments!
---
Click below to save these tips for the Cotopaxi adventure race on Pinterest!