Rain in the forecast can crush many activities planned for your day at camp, but it doesn't need to. Even rainy weather forecasts can be part of an adventure-filled weekend when armed with a few camping activities for rainy days.
Pick a few activities, make sure you have any gear you need for the activities on your camping checklist, and you're ready for anything on your rainy camping trip!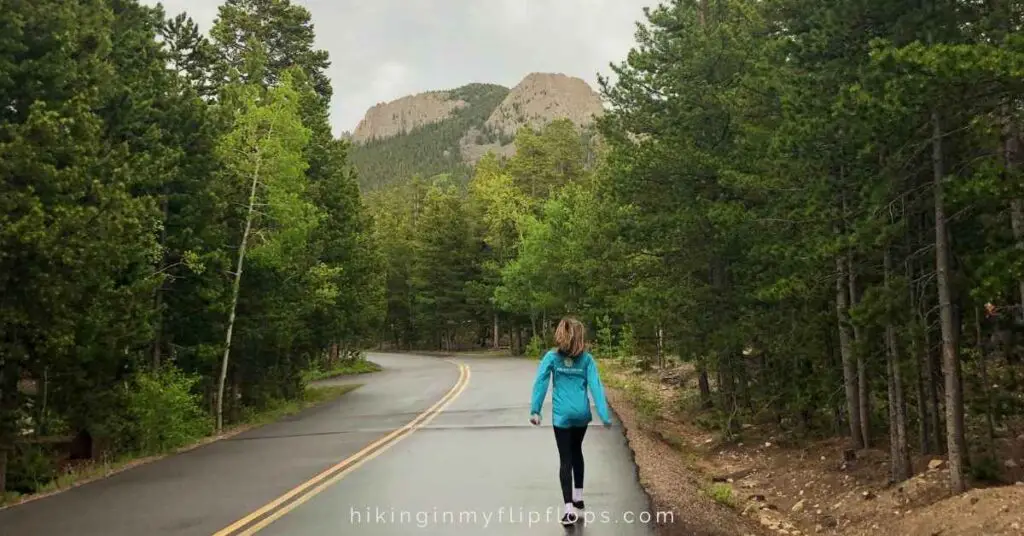 Rainy Day Camping Activities in the Tent
The tent is the first place we head to when the rain comes down. And if you're camping in a large enough tent, it's a great place to set up some activities. Plus, there's nothing like listening to the sound of raindrops on the tent, and it may even be a welcome chance to relax during a busy camping weekend.
1. Write Stories or Journal
Much to the kids' dismay, we have them journal about our adventures. (But if it's any consolation, they love to go back and read what they've written). It's also an excellent time to write down notes about the campground, hiking trails, and any other info you want to remember for your next visit.
Whether you use Google docs (just make sure to prepare an offline version ahead of time) or a good old-fashioned notebook and pen, it's a ready time to get writing.
2. Read a Book
Our favorite time to read while camping is while chilling in a hammock, but passing the time while it's raining comes in at a close second.
Cozy up in the tent with a good book while listening to the rainfall on the tent. Always pack a book or magazine to be ready for any unexpected rain.
3. Scroll Through Pictures on Your Phone
This is the perfect time to scroll through all the images you've captured of your adventure so far. Talk about your favorite moments and what else you would like to do before the trip is over.
Or, if you're like me and take a thousand pictures on each trip, use the time to edit and organize the images so they are ready to share when you get home.
Camping in Beautiful Weather? You Might Also Like: Things to Do While Camping: 45 Fun Activity Ideas
4. Watch a Movie
Ok, we really don't love the idea of screens on our outdoor adventures. But hiding away from the miserable weather after a long day of activity is a pretty good way to end the day. Make sure to have a movie downloaded in case of bad cell service and a way to keep your phones or other devices charged while camping.
5. Play Word Games
One of our current favorites is "I went on a picnic and brought…."
To play, choose a person to be "it." That person will choose a topic or theme, then say, "I went on a picnic and brought ___," filling in the blank with something in that topic. The following person will repeat the sentence, filling in their own blank with a guess of another item on that topic. The "it" person says yes or no (if it fits the subject or not). Everyone continues to take turns until someone figures out the topic.
For example, the chosen topic is fruit. The "it" person starts with "pear." The following person may fill in the blank with peas, guessing the subject is green items. The "it" person says no, and the next person will make a guess. Sooner than later, someone will realize all the yes responses are for fruits, and they guess the topic!
6. Play cards
It might have something to do with our Midwest roots, but we always have a deck of cards with us. Play war, go fish, crazy 8's (similar to Uno, where 8's are wild), and many other games with a single deck of cards.
These waterproof cards won't get ruined if a bit of water gets on them.
7. Play a Board Game
Pack up travel-sized versions of your favorite board games, or try other travel games and puzzles.
Dice games (we LOVE Left Center Right!) are also easy to pack. If you have the space, bring a few board games too.
If it's not raining too hard, you might be able to set up some games on the picnic table under a canopy or tarp. But a tent is always a good standby for sheltering from the rain.
8. Draw or Color 
Bring a sketchbook and markers or pencils to turn views from the campground into art. We received this National Parks coloring book for Christmas this year, and we found it great for all ages.
9. Activity books 
Bring some camping, outdoor, or travel-themed activity books that are saved just for camping trips.
| | | |
| --- | --- | --- |
| | | |
| The 50 States: Activity Book: Maps of the 50 States of the USA (Volume 2) (The 50 States, 2) | The Travel Activity Book | Camp Daze Mad Libs: World's Greatest Word Game |
| $6.99 | $6.60 | $4.99 |
| Buy on Amazon | Buy on Amazon | Buy on Amazon |
10. Play pen and paper games
Just a few sheets of paper and a pen are all you need to play games like tic-tac-toe, hangman, or dots.
These can be done on blank sheets of paper or printed ahead of time with these printable games from Today's Parent.
11. Research and Plan
It sounds like work, but it's fun work. Use the extra time in the tent to research things to do at the campground and in nearby towns to plan how you want to spend the rest of your camping weekend.
Grab booklets, brochures, and newsletters on activities and events in the area to learn more about things you've already done or make plans for later.
12. Listen to Music
Have a playlist ready on Spotify or Apple Music for when it's time to chill in the tent and you need some fun camping activities for rainy days. If there is spotty cell service, download the playlist at home.
13. Arts and Crafts
Crafts like origami or creating art with stickers are excellent rainy day activities for the tent because they don't need much space and aren't messy.
Avoid art projects that use items like paint, glue, or food in the tent. Instead, these can be done outside the picnic table, under a canopy if it's just light rain.
Camping in the Rain Activities Around the Campground and Beyond
When everyone starts to feel cooped up in the tent, there is plenty to do outside of your camping shelter, despite the wet weather. Just don't forget to add rain gear to your camping checklist!
14. Explore a Nearby Town
Not all camping activities for rainy days need to be at the campground.
Hop in the car and head into town to visit shops, restaurants, or other indoor activities that will keep everyone out of the rain.
New to Camping? You Might Also Like: The Ultimate Beginner's Guide to Camping
15. Head to the Campground Shelter
Many campgrounds have shelters large enough to host big gatherings and events. If available, these are great places to be protected from the rain but still be outdoors.
Bring games, have lunch, or just chill under the shelter while the rain comes down.
16. Go Fishing
Fishing is usually planned for good weather days, but rainy days just might be one of the best times to go fishing.
17. Dance in the Rain
Don't plan all of your rainy day camping activities, just enjoy the rain when it comes!
---
How do you spend rainy days while camping? Send us a message with your favorite ideas for rainy day camping activities!
---
Click below to save these ideas for camping in the rain activities on Pinterest!