Mobile Alabama's southern charm, deep history, and maritime heritage draw millions of visitors annually. From historic sites to outdoor adventures, there are several attractions and sights to fill any itinerary. Whether you're in town for a weekend getaway or have only a short time to explore before your cruise, check out these fun things to do in Mobile, Alabama.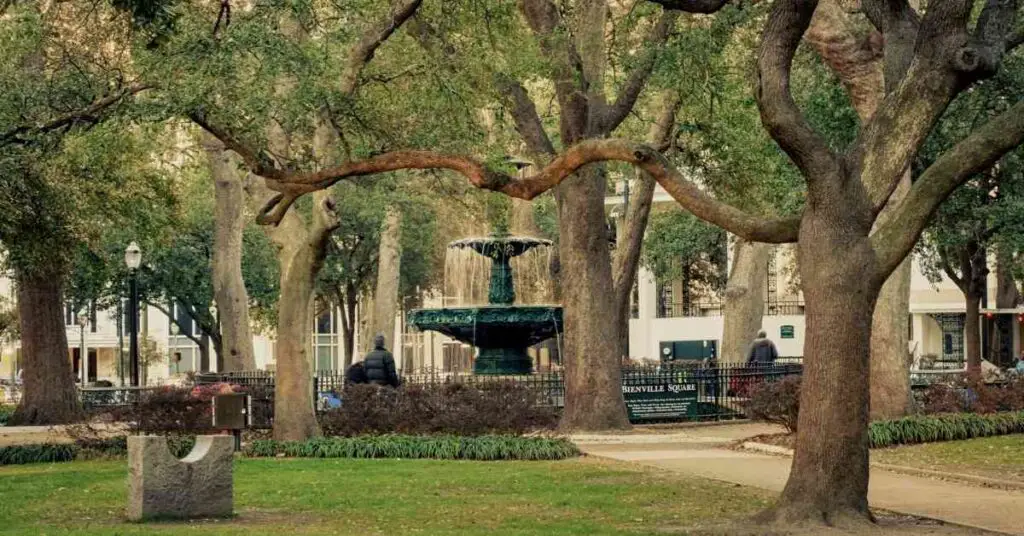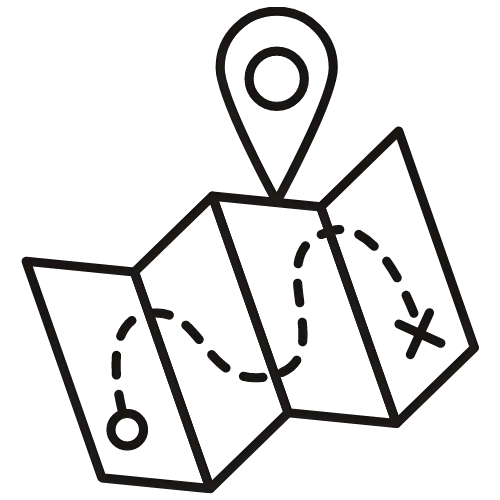 5 Fun Facts About Mobile, AL
---
Mobile, known as The Port City, was the first city in Alabama, 117 years before Alabama became a state.
It is the rainiest city in the US (the average rainfall of 66 inches is almost twice as much as Seattle's 37 inches!)
The sweet treat might hail from Tennessee, but Mobile's locals have a particular love for Moon Pies. New Year's Eve is celebrated here with a Moon Pie Drop.
While New Orleans gets all the attention for Fat Tuesday, Mardi Gras originated in Mobile in 1703.
Five MLB Hall of Famers hail from Mobile, including Hank Aaron and Satchel Paige. Baseball fans might even catch a minor-league game at the Hank Aaron Stadium.
The Best Things to Do in Mobile, AL
Our visits have always been just a day trip during our annual beach trip to Dauphin Island. Since we're short on time, we choose one or two from all the things to do in Mobile each time we visit.
Add any of these sights to your Mobile itinerary to experience the highlights of this southern city.
Tip: Hours and admission fees are accurate as of July 2022. We recommend calling or visiting the website to verify before visiting.
1. Mobile Carnival Museum
355 Government Street
Mobile's historic Dauphin Street is believed to be the location of the first carnival parade in North America. And as the birthplace of Mardi Gras, the Mobile Carnival Museum is where visitors can learn all about this annual celebration.
See everything from the costumes worn at the beginning of the season to the final parade floats at the historic Bernstein-Bush house. Experience Mardi Gras' history through video, photography, interactive exhibits, and informative displays. Time a visit during Mardi Gras (in February) and add the parade to your list of things to do in Mobile.
Closed Sundays, Tuesdays, and Thursdays; Admission $3-8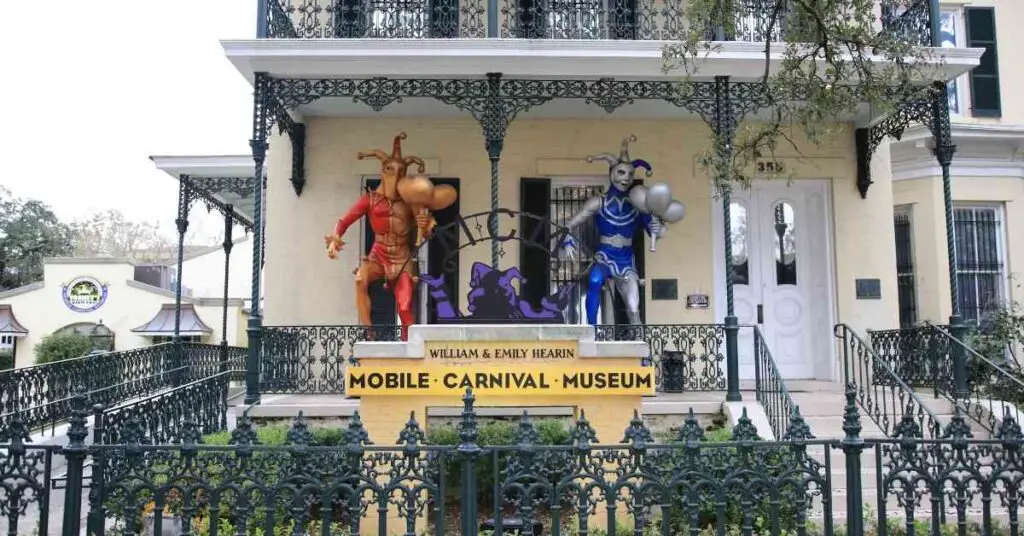 2. GulfQuest National Maritime Museum of the Gulf of Mexico
155 South Water Street (in Cooper Riverside Park)
Adjacent to the Cruise Terminal on the waterfront of Mobile Bay is the GulfQuest National Maritime Museum. The educational and interactive museum is dedicated to exploring the maritime history of the Gulf Coast region.
Explore the exhibits in the full-sized replica of a container ship, and watch presentations in the GulfQuest Theater. And don't miss the opportunity to test skills on a helm ship simulator like the ones used to train professional boat pilots. There are also ample opportunities to learn about marine life and coastal environments. 
The museum is closed Sundays, Mondays, and Tuesdays; Admission is $6-10 (children under 5 are free)
3. Dauphin Street and Bienville Square 
150 Dauphin Street
Dauphin Street is the main street of Mobile, Alabama, that runs through downtown. Shops and restaurants line the historic street, with many located in historic buildings. Find coffee shops, ice cream stands, and bakeries to refuel the family during the day of exploring.
Along Dauphin Street, in the heart of it all, is Bienville Square. This historic city park, named for the founder of Mobile, spans an entire city block. The shady space with a large cast-iron fountain in the center is the perfect place to take a break.
4. History Museum of Mobile & Colonial Fort Condé
History Museum of Mobile
111 South Royal Street
The National Historic Landmark was once office space for local government officials. It was also a public market offering meat, vegetables, seafood, and fruit, but now houses The History Museum of Mobile. The Southern Market/Old Hall, built in the mid-1800s, is still used for City Council meetings to maintain a continuous meeting spot since 1858.
The building's Italianate architecture is impressive enough, but head inside for more of the area's rich history. Exhibits include the CSS Alabama Cannon, historical artifacts, and several interactive exhibits. Each is a unique way to immerse yourself in Mobile history. The museum has temporary and permanent exhibits, so there is always something new even if you've visited before.
Colonial Fort Condé
150 South Royal Street
This site is home to a replica of a fort constructed in 1723, with remnants of the original building located in an area across Church Street.
Because Fort Condé was so large (nearly 10 acres), it interfered with the growth and development of Mobile. In the 1960s, the fort was carefully deconstructed to preserve the building's artifacts and rebuilt at 1/3 of the size. It was dedicated in 1976 to commemorate the United States Bicentennial. Visitors can explore the grounds, interactive exhibits, and artifacts from the colonial periods.
Open daily; Admission is $5-10 (children under 5 are free) and includes both sites
5. Cooper Riverside Park
101 South Water Street
The park is an excellent destination on a hot day, with plenty of shade and cool breezes from Mobile Bay. Cooper Riverside Park hosts various events year-round and features a paved walkway, sculptures, and an outdoor fountain. 
Bring a picnic and take a break during your day of checking out all the things to do in Mobile. It's also an excellent spot to watch the boats coming in and out of the harbor.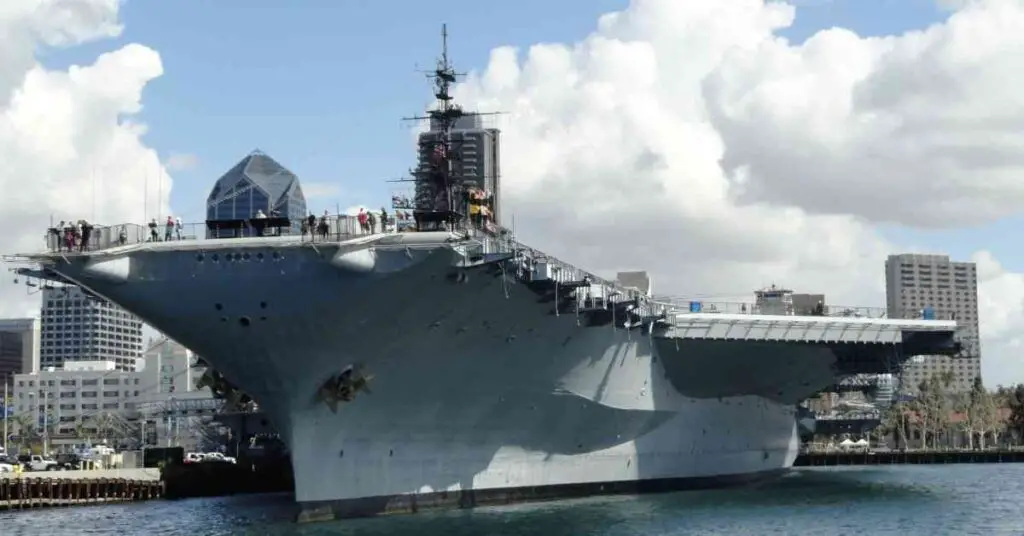 6. USS Alabama Battleship Memorial Park
Spanish Fort, AL
Alabama's Battleship Memorial Park is home to two National Historic Landmarks. The USS Alabama (also known as the "Mighty A") is a retired battleship from World War II. The USS Drum is the oldest American submarine on public display.
And while the park's highlight is the USS Alabama, there are several other features to see. Don't miss the collection of aircraft, tanks, artillery, and memorials that honor our country's veterans. During your visit, check out WWII-era planes like a Red-Tailed P-51 Mustang, a Boeing B-52 Stratofortress bomber, and Cold War-era spy planes like a Lockheed U-2 Dragon Lady.
You can also experience the USS Alabama from afar at Battleship Park. There is a $4 entry fee to the park, where there are picnic areas, fishing spots, and plenty to explore.
Open daily (except Christmas Day; the gift shop closes an hour before the park closes, so plan accordingly); Admission $5-18 (active-duty military and children 5 and under are free)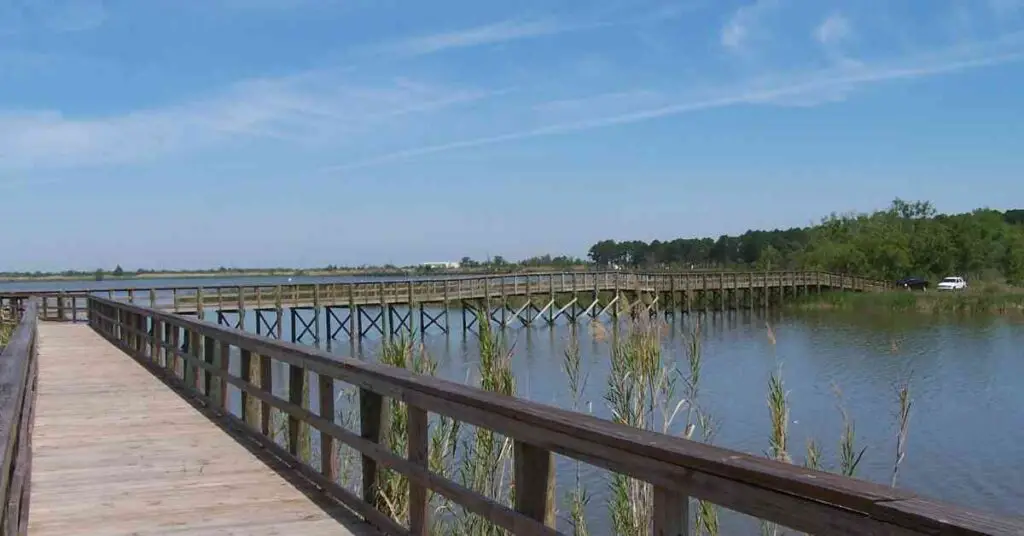 7. Meaher State Park
5200 Battleship Parkway, Spanish Fort
Of course, we love exploring the outdoors, so we'll always recommend any nearby state or national parks. Meaher State Park is a short drive across the top of Mobile Bay and an excellent spot to stroll along the boardwalk and watch for wildlife.  
The park is an access point to the second-largest delta in the lower 48, the Mobile-Tensaw Delta, formed by the confluence of the Tombigbee River and Alabama River.
Bonus: en route to the park, there is ample opportunity to grab locally-caught seafood from restaurants along Hwy 98, like the Original Oyster House and Felix's Fish Camp.
Open daily; Entrance fee: $2 / person
More Things to Do In Mobile: Mansions, Museums, and Gardens
Kids can be somewhat less receptive to museums and historical sites, but we encourage occasional visits to these spots, especially if there are kid-oriented exhibits and activities. This list has some excellent options for the family.
Bragg-Mitchell Mansion, known as the city's "grandest antebellum mansion," is one of the most photographed buildings in Mobile. The Greek revival home was built in 1855 by Judge John Bragg. Tour the house that is filled with period furniture and artwork. Open Tuesday-Friday; admission is $5-12
1906 SpringHill Avenue, https://braggmitchellmansion.com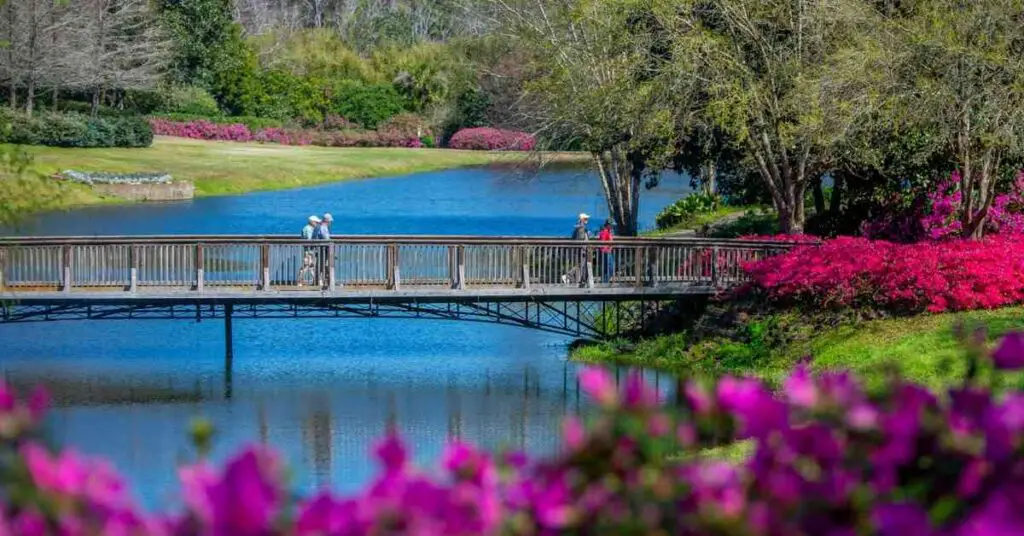 Bellingrath Gardens and Home is the former home of Walter and Bessie Bellingrath, where visitors can tour the house and the acres of gardens with flowers and waterfalls. Open daily; tickets are $8-22 (children under 5 are free)
12401 Bellingrath Gardens Road, Theodore
Mobile Museum of Art this art museum is more than a collection of paintings, sculptures, and crafts. MMofA also hosts a Makers Market, festivals, and classes for kids, adults, and families. Closed Sundays and Mondays; admission is $8-10 (children 5 and under are free)
4850 Museum Drive, https://www.mobilemuseumofart.com
Oakleigh House Museum is the best place to experience the city's history. Tour the impressively preserved Greek-revival style home – one of Mobile's oldest and grandest. Closed on major holidays; admission is $5-10 (children 5 and under are free)
300 Oakleigh Place, https://www.historicoakleigh.com
University of South Alabama Archaeology Museum has exhibits showcasing the origins of the Gulf Coast and surrounding area with artifacts representing the past 12,000 years. Closed Saturdays, Sundays, and Mondays; admission is free
6050 USA S Drive, https://www.southalabama.edu/org/archaeology/museum
Richards-DAR House Museum is a show-stopping 1860s Italianate townhouse adorned with lace ironwork that caught our eye while driving through the De Tonti Square District. The interior is equally impressive with the cantilevered staircase and ruby Bohemian glass lights. Closed Tuesdays and Wednesdays; admission is $5-10 (children under 5 are free)
256 North Joachim Street, https://richardsdarhouse.com
Mobile Botanical Gardens is a spot where you can stroll through 100 acres of gardens that includes one of the area's most comprehensive collections of Azaleas. Make sure to save time for the gift shop that features locally-made and fair trade goods. Closed Sunday-Tuesday; tickets prices range from $3-8 (children under 3 are free)
5151 Museum Drive, https://mobilebotanicalgardens.org
Condé-Charlotte Museum was the city's first courthouse and jail before becoming the home of the Kirkbride family. Tour the space to learn more about the building's history and see the antiques and period furnishings. Closed Sundays-Wednesdays; admission is $5-10 (children 5 and under are free)
104 Theatre Street, https://condecharlotte.com
Mobile's Best Events
If you time your visit right, you can add one of these events and festivals to your list of things to do in Mobile. If you don't see anything that interests you below, check out the city's events page here. 
Moon Pie Drop on New Year's Eve is a unique way to celebrate the New Year that draws 50,000 other visitors.
And, if you're up for a short drive out of Mobile, the Alabama Deep Sea Fishing Rodeo is held every July on Dauphin Island. Any fishing enthusiast won't want to miss the world's largest fishing tournament!
Places to Eat in Mobile Alabama
A city like Mobile is expected to be filled with great spots to grab some delicious food – and it delivers. Here are some of our favorite places and top recommendations for the best places to eat in Mobile.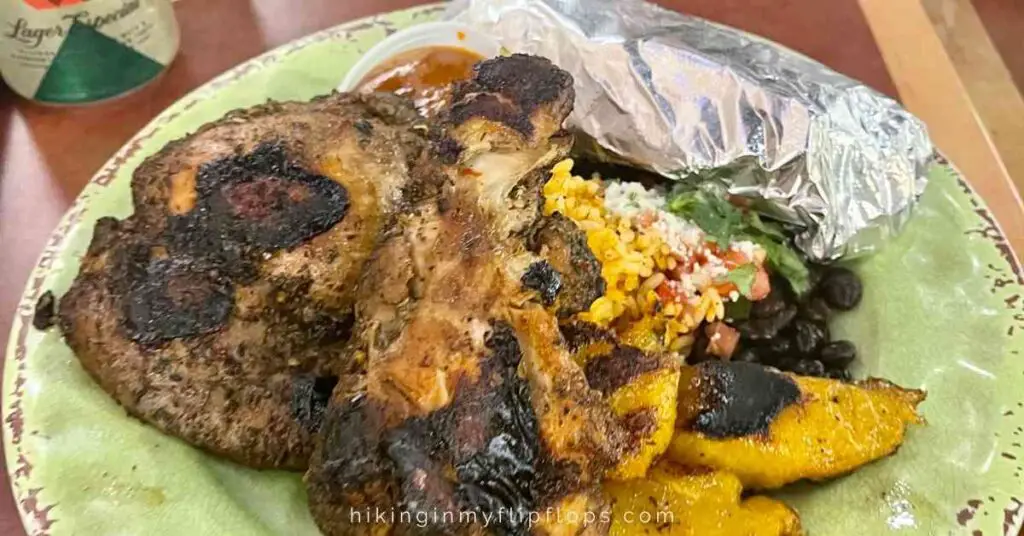 While strolling the shops on Dauphin St, stop in for Latin American dishes at Roosters. We recommend the Caribbean Jerk Chicken with homemade corn tortillas. 211 Dauphin St
Bob's Downtown Restaurant is a popular lunch spot near Bienville Square, serving breakfast, burgers, shrimp and grits, and more. Try the Breakfast Sandwich while you're there! 263 St Francis St
Any visit to Mobile must include dining on locally caught seafood, and Wintzell's Oyster House is one of the best spots to get it. We always order a basket of fried crab claws. Multiple locations, including 605 Dauphin St
BBQ is a must in the south, and you'll find some of the best at Moe's Original BBQ. Serving pulled pork, smoked chicken, ribs, and more, you can't go wrong with any of their delicious BBQ. 701 SpringHill Avenue
Braided River Brewing is one of the area's top-rated breweries. While they don't offer food onsite, you can bring your own while sampling their craft beers. 420 St Louis St
Day Trips from Mobile, Alabama
We wrote this for anyone heading into Mobile from vacation spots like Gulf Shores, but there are plenty of day trips from Mobile, too.
South of Mobile is Dauphin Island, where you can visit sights like Fort Gaines, the Dauphin Island Sea Lab, and some of the best fishing you'll ever find.
Or, head north to Birmingham to visit Railroad Park, Vulcan Park and Museum, and Sloss Furnaces National Historic Landmark.
On the other side of Mobile Bay, Gulf Shores is filled with beach day activities like The Hangout, Gator Alley, and theme parks.
Plan Your Visit to Mobile, Alabama
Use the map below to plan out your Mobile itinerary. All of the sights and activities mentioned in this post are marked.
---
Whether you're taking a day trip to Mobile or staying the weekend, there are plenty of sights and activities for everyone in The Port City. These things to do in Mobile are the perfect way to experience the city's southern charm. From history buffs to nature enthusiasts. And make sure to stop into one of the many restaurants that serve delicious food with some of that southern hospitality!
---
Click below to save the best things to do in Mobile, Alabama, on Pinterest!