One of the best things about traveling to new cities is the food. Finding the local cuisines and neighborhood restaurants is the best way to truly experience a new place. So one of the first things we did once we arrived in Colorado was to check out where to eat in Denver. The kids are almost always in tow on our trips into the city, so it was inevitable that our favorite spots are all about sweet treats!
When you're looking for where to eat in Denver, these spots top our list of the best places for sweet treats in the Mile High City.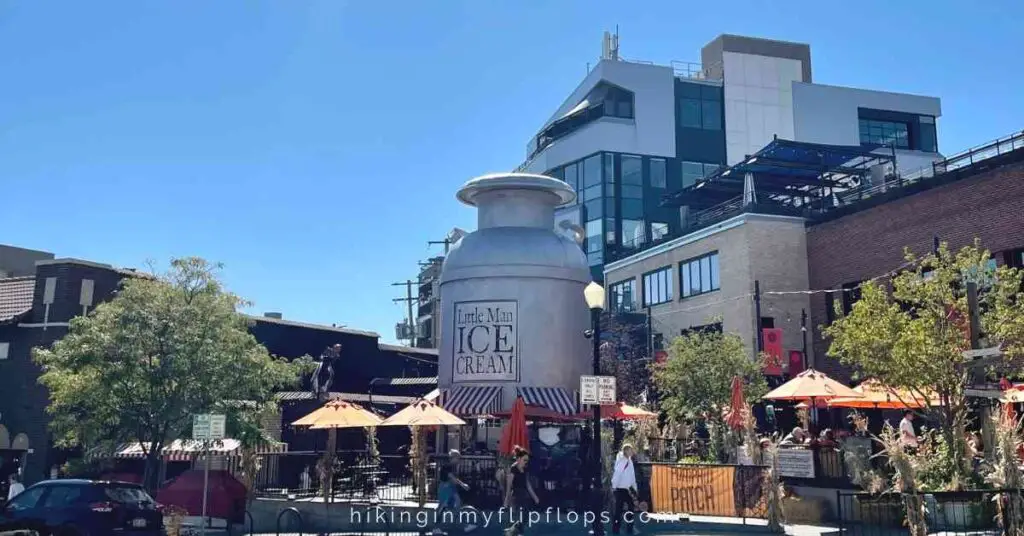 Ice Cream Riot
This ice cream shop on Colfax piles giant scoops of house-made ice cream between 2 pop-tarts for just $5. It's plenty for 2-3 people, but the kids each wanted their own ice cream with all the fun flavors they have. We tried Goldfish, Honey Nut Cheerios, and strawberry shortcake. And dang, they were all delicious!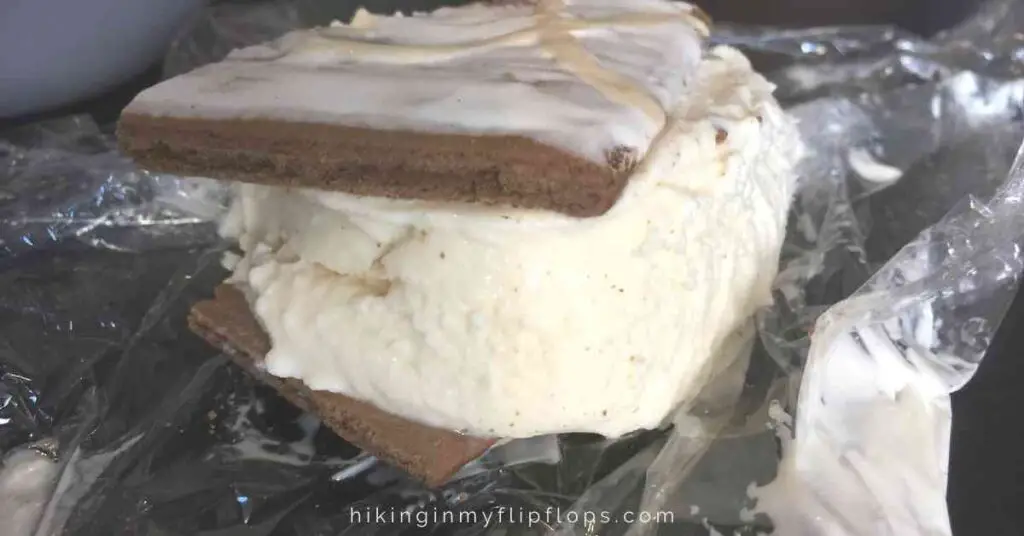 This one is right next to Ice Cream Riot, making it easy to try both if you can't decide. VooDoo is a small chain and definitely worth a stop. Be prepared for long lines and make sure you have cash on hand – credit cards aren't accepted here. Use those long lines to your advantage – with a lot of flavors to choose from, it will take a while to decide on one (or two…).
The VooDoo Doll donut was a part of one of our challenges in this fall's Questival. Read more about this favorite family adventure race here!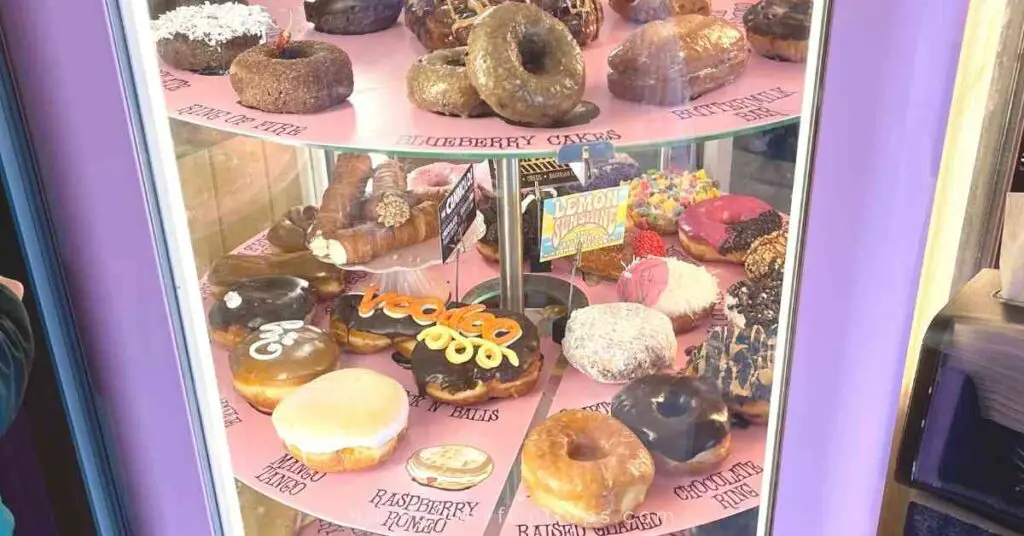 After a long bike ride on the Cherry Creek Trail, we made our way over to one of Denver's favorite ice cream shops. You can't miss the 28-foot tall cream can where you order your ice cream. New fresh and seasonal flavors constantly change (choose a backup flavor while waiting because they can change even when you are in line). Outdoor seating includes a slide for the kids to play while you enjoy the Denver sunshine.
Ok, you might not be able to eat here, but it's a fun place for a sugar fix.
I have a little habit of checking packages to see where things are made because I love to shop locally. Why travel to Colorado to buy something from New York? When my husband and I made a trip here right before moving the family out, we grabbed a bar of Hammond's chocolate to take something "Colorado" home to the kids. Not only are Hammond's candies made right in Denver, but you can take a FREE tour of the factory.
The tour starts every half hour (reservations are not required) and ends with a free sample of their candy.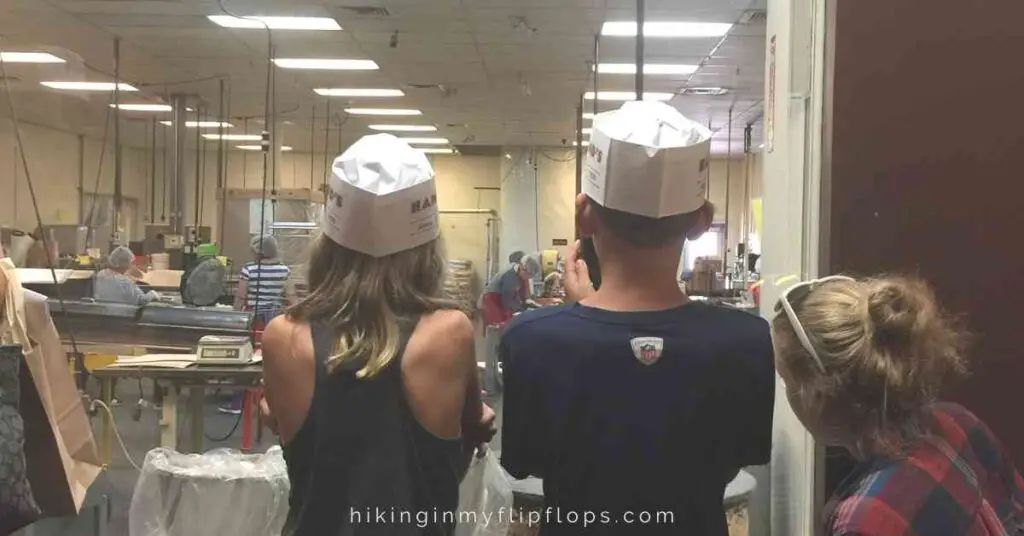 Within the first few hours of stepping foot in Colorado, we learned that people love their pie here. I have never seen so many places to buy pie as in Colorado. And one of Denver's favorite pie shops is Humble Pie, where they serve both sweet or savory pies by the slice (lunch and dessert, anyone?).
I must have been living under a rock because it's nowhere close to a local place. We first came across Rocket Fizz on Pearl Street Mall in Boulder, where I thought we discovered a cute local spot. Then we found one in Estes Park, then in Denver. Then it must be a regional place?
Nope. Nearly 100 locations in over half the U.S. (and about 40 more planned). But we are including it anyway because it's way too fun to miss. If you've been hiding under the same rock, then let me introduce you to Rocket Fizz:  This candy shop is filled with every candy imaginable. Get ready for the flood of childhood memories from the candy you haven't seen since you were a kid! They also carry an extensive soda collection.
Whether you are with the kids or it's a stop just for the grown-ups, don't miss these sweet treats when planning where to eat in Denver.
Do you have a favorite spot in Denver for sweet treats? Let us know about it in the comments!
---
Click below to save these ideas for finding sweets in Denver on Pinterest!