Sometimes all it takes is a little inspiration to get our next adventure started, whether hitting the road, camping for the first time, or planning a national park adventure. We've found 56 great outdoors quotes and captions that are perfect motivations for another outdoorsy day.
Whether you're looking to frame these pearls of wisdom in your home or need the perfect outdoorsy caption for your Instagram post, you're sure to find the inspiration in these quotes about the outdoors.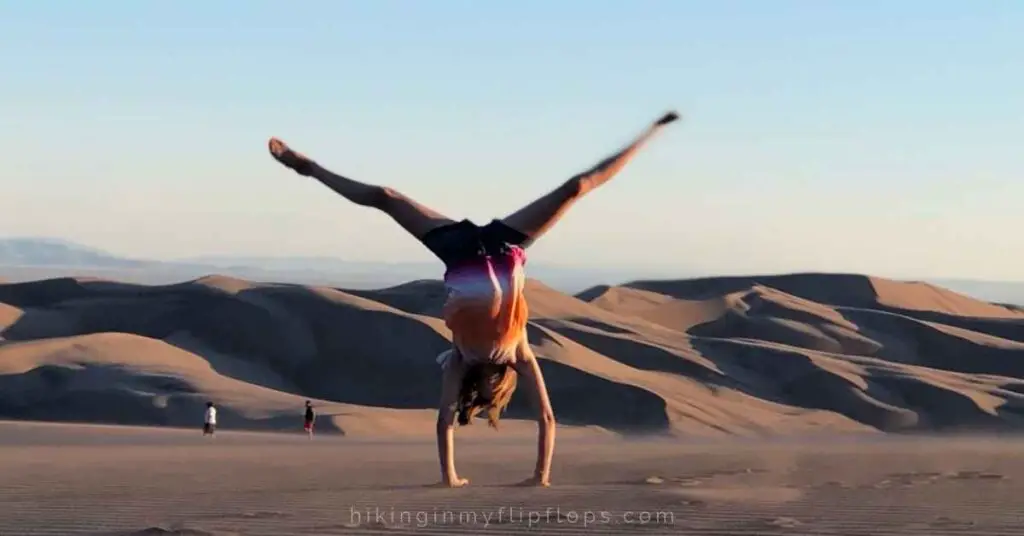 56 Inspiring Quotes About Adventure and Nature
The Best Nature Captions and Quotes
These quotes about nature will inspire anyone to spend more time outdoors immersed in it.
"I'd rather have roses on my table than diamonds on my neck." — Emma Goldman
"Spring is nature's way of saying, 'Let's Party!'" — Robin Williams
"If you truly love nature, you will find beauty everywhere." — Laura Ingalls Wilder
"By discovering nature, you discover yourself." — Maxime Lagacé, Canadian professional ice hockey player
"Forget not that the earth delights to feel your bare feet and the winds long to play with your hair." — Khalil Gibran, Lebanon-born writer and artist
"One touch of nature makes the whole world kin." — William Shakespeare
"Time spent amongst trees is never wasted time." — Katrina Mayer, author
"In all things of nature there is something of the marvelous." — Aristotle, ancient Greek philosopher and scientist
"Nature is pleased with simplicity. And nature is no dummy." — Isaac Newton, English physicist and mathematician
"We don't inherit the earth from our ancestors, we borrow it from our children." — Native American Proverb
"Everything in nature invites us constantly to be what we are." — Gretel Ehrlich
"Land really is the best art." — Andy Warhol
"In wilderness, I sense the miracle of life, and behind it our scientific accomplishments fade to trivia." — Charles Lindbergh
"If you can't be in awe of Mother Nature, there's something wrong with you." — Alex Trebek
"Nature never did betray the heart that loved her." — William Wordsworth
"Put down your phone and get out into nature. Your mind, body, and soul will thank you for it." — Unknown
"Let us permit nature to have her way. She understands her business better than we do." — Michel de Montaigne
"Nature, time, and patience are the three great physicians." — Chinese Proverb
"Nature is not a place to visit. It is home." – Gary Snyder
"Trees can be contorted, bent in weird ways, and they're still beautiful." — Alice Walker
"Study nature, love nature, stay close to nature. It will never fail you." — Frank Lloyd Wright, American architect
"Look deep into nature and you will understand everything better." — Albert Einstein, physicist
"If you truly love nature, you will find beauty everywhere." — Vincent Van Gogh
"Colours are the smiles of nature." — Leigh Hunt, English critic, essayist and poet
"Not just beautiful, though—the stars are like the trees in the forest, alive and breathing. And they're watching me." – Haruki Murakami, author
Related Reading: Get Outside! 27 of the Best Outdoor Activities to Inspire Families to Get Outside More
"In the spring, at the end of the day, you should smell like dirt." — Margaret Atwood, Canadian writer
"If we were meant to stay in one place we'd have roots instead of feet." — Rachel Wolchin
"Wilderness is not a luxury but a necessity of the human spirit." — Edward Abbey
"Earth and sky, woods and fields, lakes and rivers, the mountain and the sea, are excellent schoolmasters, and teach some of us more than what we could learn from books." — John Lubbock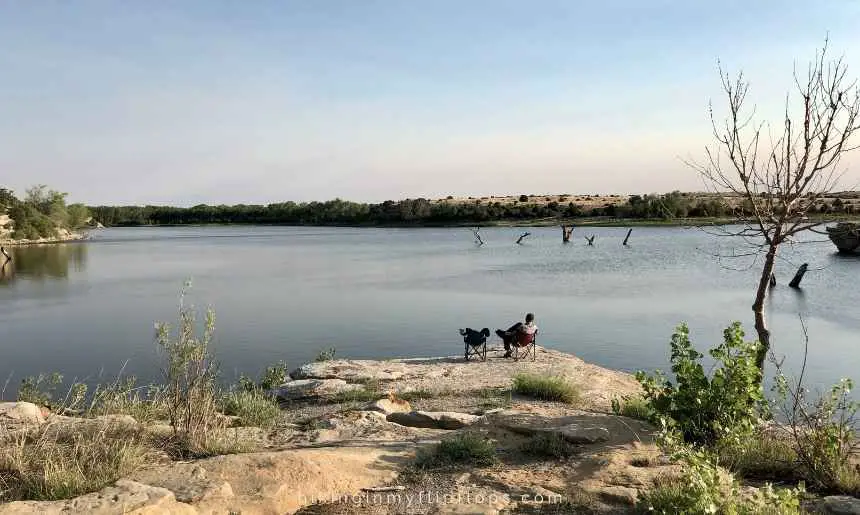 Outdoor Adventure Quotes
Spark your next story with these 11 quotes about adventure.
"Some girls are made of adventure, fine beer, brains, and no fear." — Unknown
"Life is not measured by the number of breaths we take, but by the moments that take our breath away." — Maya Angelou, American poet and civil rights activist
"Knowing what you don't want is all you need to start the adventure of a lifetime." — AJ Leon, humanitarian and social investor
"Life is either a great adventure or nothing" — Helen Keller
"Jobs fill pockets, adventures fill your soul." — Jaime Lyn Beatty, American actress and singer
"As human beings, we have an innate need to explore, to see what's around the corner" — Jimmy Chin, National Geographic photographer
"We must take adventures in order to know where we truly belong." — Sue Fitzmaurice, author
"Not all who wander are lost." — J.R.R. Tolkien, English author of The Lord of the Rings
"Wherever you go becomes a part of you somehow." — Anita Desai, Indian novelist
"Over the mountain there is a path, although it may not be seen from the valley." — Theodore Roethke
"We need the tonic of wildness…
… At the same time that we are earnest to explore and learn all things, we require that all things be mysterious and unexplorable, that land and sea be indefinitely wild, unsurveyed and unfathomed by us because unfathomable. We can never have enough of nature." — Henry David Thoreau, American philosopher and environmental scientist
Related Reading: 85 Awesome and Unusual Things to Do In Colorado
Quotes About Camping and Hiking
Hiking and camping quotes for some of our favorite ways to spend time outside.
"Life sucks a lot less when you add mountain air, a campfire and some peace and quiet." — Brooke Hampton, author
"A bad day camping is still better than a good day working" — Unknown
"Leave the roads; take the trails." — Pythagoras
"I could never resist the call of the trail." — Buffalo Bill
"We don't stop hiking because we grow old. We grow old because we stop hiking." — Finis Mitchell, American mountaineer and forester
"I took a walk in the woods and came out taller than the trees." — Henry David Thoreau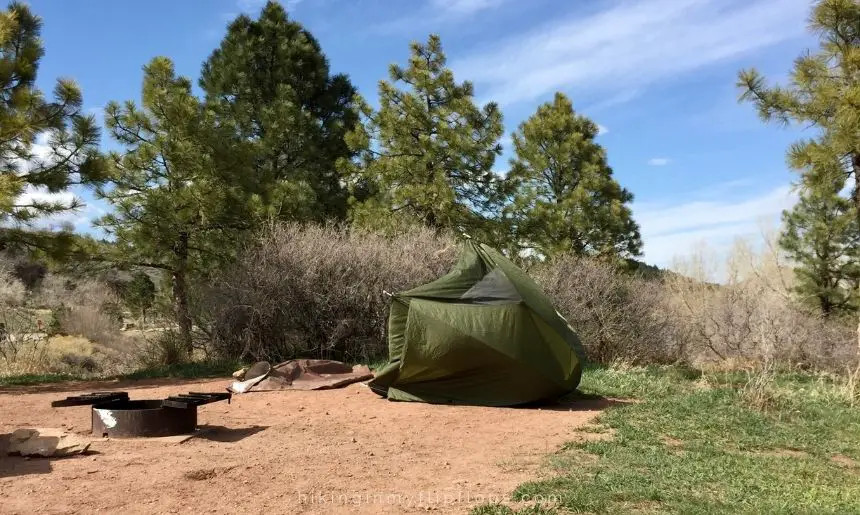 John Muir Quotes About the Outdoors
Some of the best quotes about the outdoors are straight from the "Father of the National Parks."
"Of all the paths you take in life, make sure a few of them are dirt." — John Muir, advocate of US forest conservation
"The clearest way into the Universe is through a forest wilderness." — John Muir
"And into the forest I go, to lose my mind and find my soul," — John Muir
Outdoor Quotes from Ralph Waldo Emerson
The philosopher authored several essays on the topic of nature that became some of the best outdoor quotes.
"Adopt the pace of nature. Her secret is patience." — Ralph Waldo Emerson, American essayist and philosopher
"Live in the sunshine, swim in the sea, drink the wild air." — Ralph Waldo Emerson
"The earth laughs in flowers." — Ralph Waldo Emerson
You Might Also Like: Mt Rushmore Road Trip: How to Plan a Trip to South Dakota
Quotes About the Outdoors and Disconnecting
Escapes into the wilderness is all about disconnecting, making these some of our favorite quotes about adventure and nature.
"The antidote to exhaustion isn't rest. It's nature." — Shikoba
"There is no WiFi in the forest but you will find a better connection." — Unknown
"Being able to smell the fresh air and disconnect from the news and your phone – there's nothing like it." — Jason Ward, American naturalist, birder, and activist
"I go to nature to be soothed and healed, and to have my sense put in tune once more" — John Burroughs, American Naturalist and Nature Essayist
---
Anytime you need a little help inspiring your next adventure, come back to these quotes about adventure and nature that speak to everything we love about the outdoors. 
---
Click below to save the best nature captions and great outdoors quotes on Pinterest!