We love it when February and March roll around because this time of year is all about getting out to the mountains for skiing and boarding. As we're getting ready for our spring break at Copper Mountain (our absolute favorite ski resort in Colorado), we're putting the final touches on our family ski trip packing list.
So before you hit the slopes, make sure you're fully prepared with this complete packing list. We have everything you need, from essential gear to helpful extras for an unforgettable winter vacation.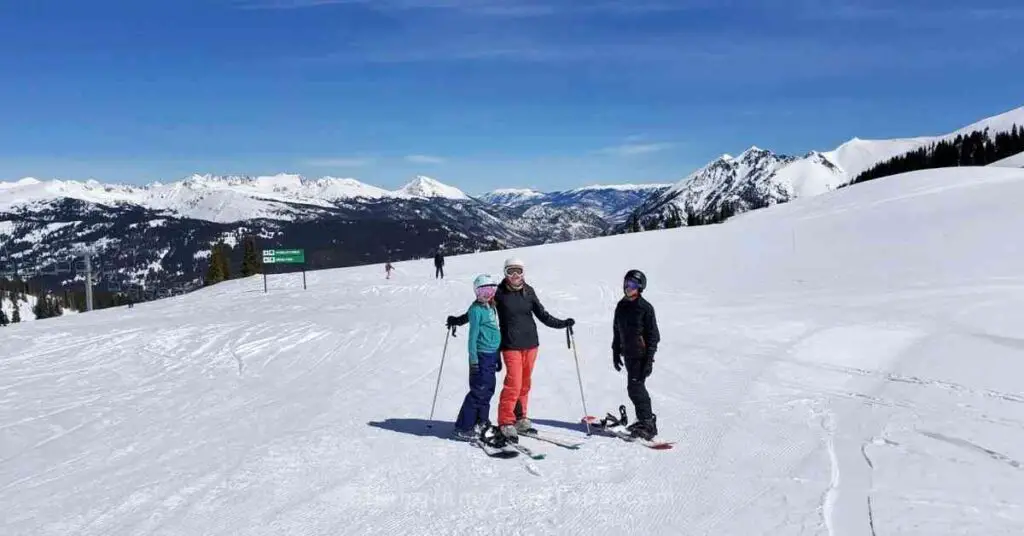 The Complete Family Ski Trip Packing List 
This list has everything you need to have on your ski trip checklist, whether you're on the slopes for a day or a week. And it doesn't matter if it's your first time skiing or an annual trip, this list will help keep you organized.
What to Wear on the Slopes
It's important to dress for the weather, so everyone stays warm and comfortable on the mountain. When skiing or snowboarding, waterproof gear is essential. Be sure to dress in layers, so you can adjust your clothing as needed depending on the temperature to stay comfortable. 
Bring layers of clothing to keep warm:
base layers, preferably made of merino wool
consider a mid-layer (we wear athletic pants) when it's really cold on the mountain
top it off with your outer layers: a waterproof ski jacket and ski pants (if your ski jacket doesn't have a puffy jacket interior, bring an extra layer for additional warmth)
Add accessories to keep the rest of you warm:
a neck warmer, like a balaclava or neck gaiter
ski goggles to keep snow out of your eyes (tinted goggles protect eyes on sunny days)
a pair of wool ski socks; wool socks are best but itchy; cotton socks keep in moisture and get uncomfortable when wet, plus warm socks for apres ski 
Miscellaneous Ski Gear
hand and foot warmers to keep fingers and toes warm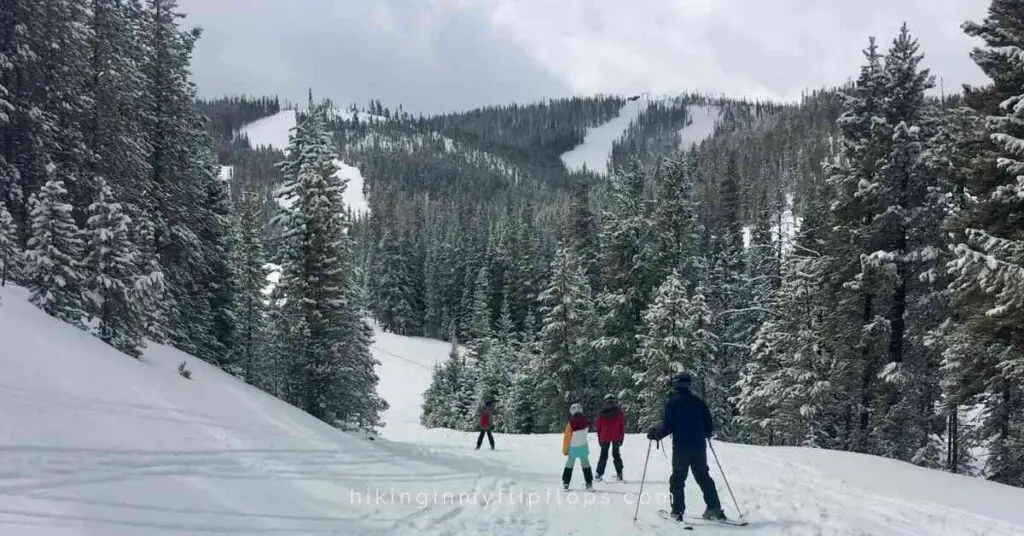 Ski & Snowboard Gear
When it comes to gear for a day on the slopes, there are a few essentials that you will need to enjoy your time and stay safe. Be ready with the right equipment with this list of must-haves for your next ski trip.
Most ski resorts rent gear onsite if you don't already own snowboard or ski equipment. There are often rental shops around ski towns too.
ski boots (or snowboard boots)
skis and poles or a snowboard
Personal Items
Stash these items in a small backpack or your jacket pocket. They aren't must-haves but are great to have with you when you're on the top of the mountain.
tissues, because noses get runny on the slopes
lip balm for chapped or cracked lips
hand lotion (we like Vanicream)
hair ties (we recommend braids to prevent too many tangles in long hair from wearing a helmet all day)
snacks (we throw a granola bar or two in our ski pant pockets)
external battery pack because the cold weather can drain phone batteries
Après-Ski
After a long day of skiing and shredding (lingo for snowboarding!), we just want to relax for a bit. before trudging back to the hotel room. Luckily, there are plenty of great après-ski options in most ski towns. Whether you're looking for a place to grab a drink or snacks or just want to stay warm and socialize, there are a few things you'll want to have with you so you can get warm and comfy. 
snow boots for walking around the ski resort (ski boots can be especially uncomfortable!)
beanie to keep your head warm after taking off your helmet
warm mittens or gloves since your ski gloves will likely be damp and cold by the end of the day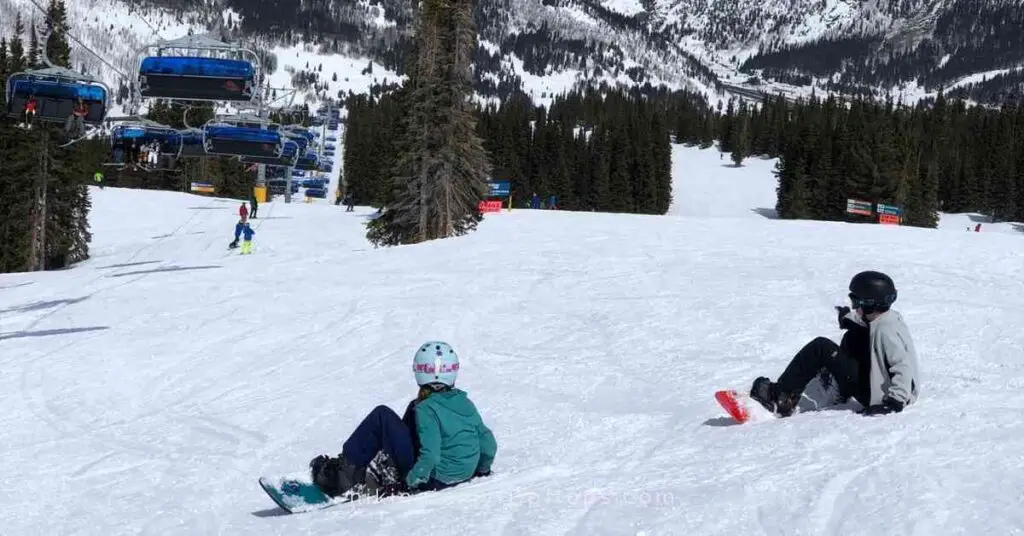 Travel Things to Pack for a Ski Trip
In addition to the ski and snow gear, add your usual travel items when packing for a ski trip with kids.
clothing for exploring around town or the ski resort
toiletries and medications
entertainment, like books, magazines, and electronic devices
travel documents like your ski passes, hotel information, and maps
Tips for Packing for a Family Ski Vacation
Use packing cubes to compress bulky items like ski pants and jackets.
Don't forget a water bottle. A day on the slopes will dehydrate you more than you think.
Tired feet love a warm, dry pair of socks after spending the day in ski boots. Pack extra pairs for apres ski.
Carry a day pack with snacks and personal items with you on the slopes,
Frequently Asked Questions About Things to Pack for a Ski Trip
---
Planning a family ski trip is a lot of work, even before you figure out what to pack. This family ski trip packing list has everything you need, from ski equipment to warm and cozy clothes for apres-ski, making it easy to remember it all. Whether you're hitting the slopes for the first time this year or are a seasoned pro, this ski trip checklist will make sure you have everything you need to enjoy your time on the slopes.
---
Click below to save this family ski trip packing list on Pinterest!