Whether you're planning a trip to the Centennial state or already live here, crafting the perfect Colorado bucket list feels nearly impossible because there's simply SO. MUCH. TO. DO here.
Still, some experiences shine like bright stars, and while we definitely recommend you create your own list of must-dos in the state based on sights and activities you love to do when exploring any state, these adventures are non-negotiables in Colorado, especially if you're keen to experience some of the most iconic sights in the state!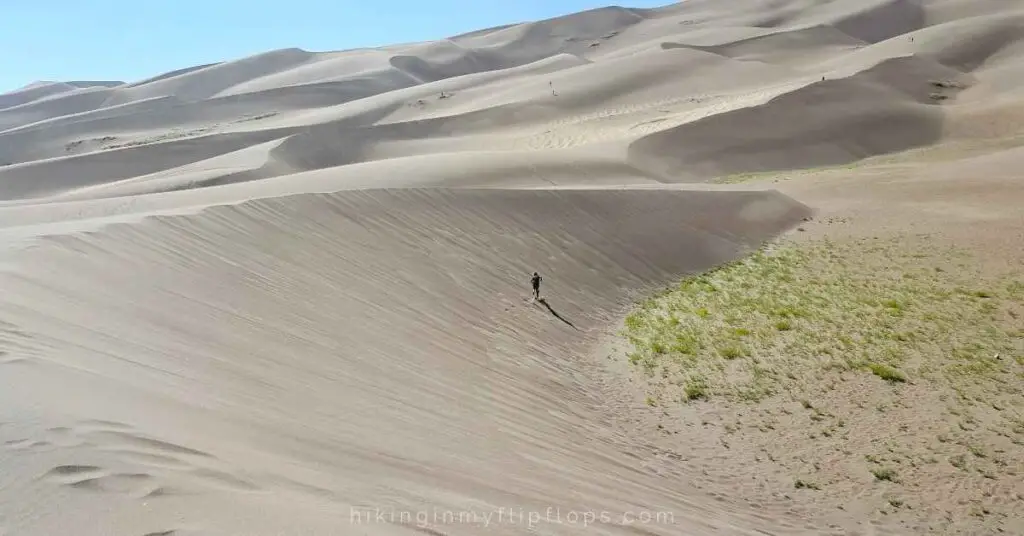 1. Visit Colorado's Four National Parks
Colorado is home to four of the 63 national parks in the US, each of them a different and unique experience.
Colorado is home to some of the most beautiful scenery in the country. Visitors can experience it all by visiting the state's four national parks. Rocky Mountain National Park is known for its rugged peaks and trails; the Great Sand Dunes National Park & Preserve for the expansive dune fields; Mesa Verde National Park for the archeological sites and cliff dwellings; and Black Canyon of the Gunnison National Park is renowned for its narrow gorge. Whether you're looking for a challenging hike or prefer to take in the majestic views, Colorado's national parks have something for everyone.
Rocky Mountain National Park
The most popular park in Colorado and a must-see on your bucket list, Rocky Mountain National Park is home to wildlife like bighorn sheep, elk, and moose. The park is filled with hiking trails to alpine lakes and several camping options, whether you're looking for a few amenities or the solitude of the backcountry. Make sure not to miss out on Trail Ridge Road, the highest paved road in any US national park, where views are breathtaking!
The Great Sand Dunes National Park & Preserve
Set just outside of Alamosa, the Great Sand Dunes National Park is a sea of towering dunes backdropped by some of Colorado's most beautiful mountains and is home to the tallest dunes in North America; with the highest one being the Star Dune, standing high over 755 feet!
The brilliant night skies at this Dark Sky-certified park is another reason to add this to your Colorado bucket list. The star-gazing here is a true delight (on a clear new moon night, you may even get to see the Milky Way).
Mesa Verde National Park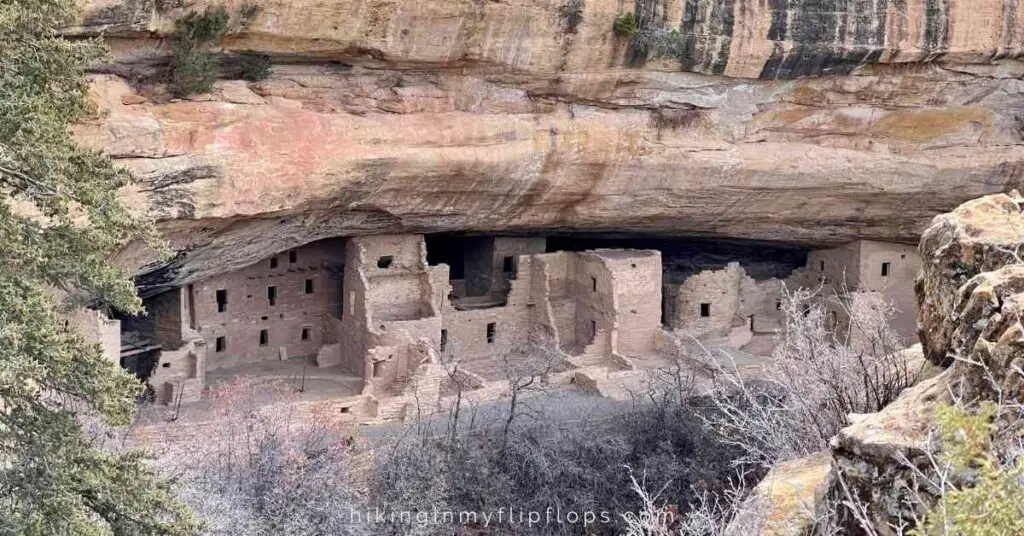 Mesa Verde National Park is home to more than 4,000 archaeological sites, including Cliff Palace, the largest cliff dwelling in North America. Visitors can explore the park's cliff dwellings and other structures through ranger tours or self-guided tours. There are also plenty of trails for hiking and biking and plenty of picnic areas for enjoying a meal outdoors. Mesa Verde makes for a great day trip from nearby towns like Cortez or Durango or an overnight stay if you're looking to experience all that the park has to offer.
The Black Canyon of the Gunnison National Park
If you're looking for an awe-inspiring national park to visit, look no further than the Black Canyon of the Gunnison. With sheer cliffs that drop 2,000 feet down to the river below, this is one park you won't want to miss. Whether you're interested in hiking, rafting, or just taking in the stunning views, there's something magical to experience at Colorado's least-visited national park.
2. Explore the Garden of the Gods
If you're looking for an awe-inspiring outdoor destination to visit, look no further than the Garden of the Gods in Colorado Springs. This public park is home to dramatic red rock formations and unparalleled views of Pikes Peak. Whether you're a nature lover or an adventure seeker, the Garden of the Gods is a must on your Colorado bucket list.
3. Take on the Manitou Incline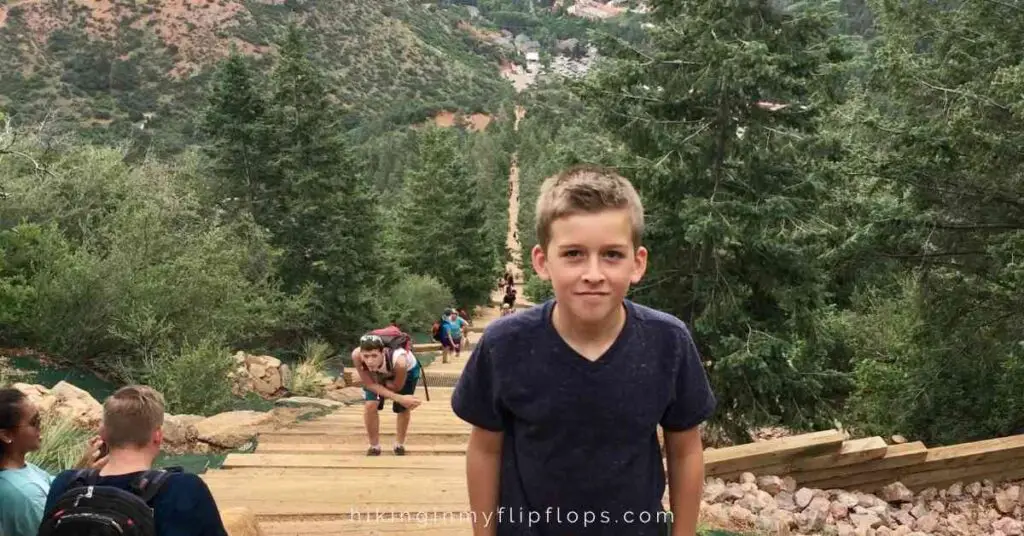 Ready for a challenge like no other? This popular trail in Colorado Springs is a 2,000-foot climb in elevation over just one mile. With a grade of up to 68%, it's certainly not for the faint of heart and is best for experienced hikers and visitors who are physically fit enough to handle the intensity.
And don't worry if you decide not to make it to the top – there are two intersecting and much less demanding trails for those who choose to drop off before reaching the summit.
4. Cross the Royal Gorge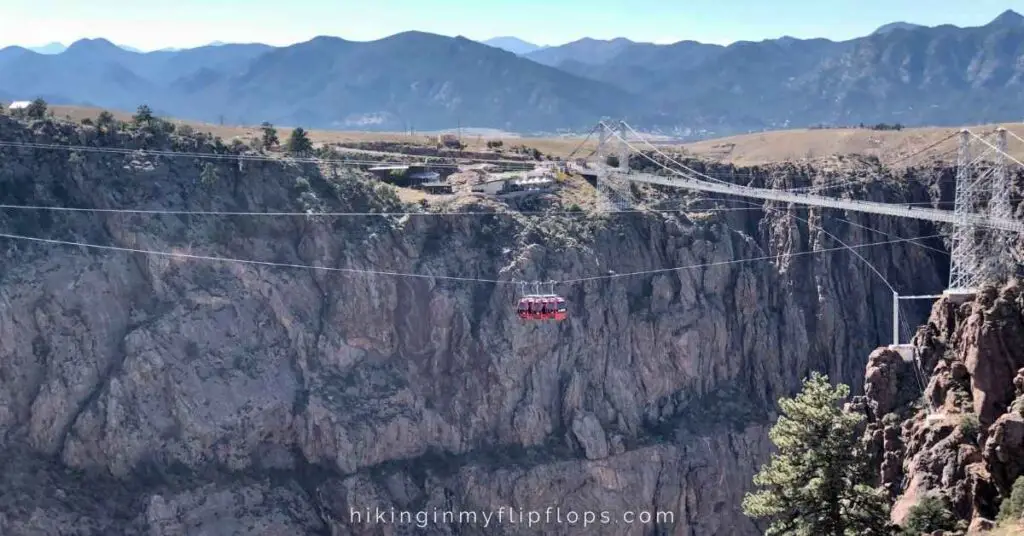 If you're looking for a breathtaking natural attraction to visit in Colorado, look no further than the Royal Gorge near Cañon City. This narrow canyon slices through the rocky cliffs of the Arkansas River Valley, providing stunning views and plenty of outdoor activities to enjoy. Many cross the gorge via the gondolas or the Royal Gorge Bridge, but thrill-seekers opt for taking the zipline across. The area is also an excellent spot for hiking, biking, rafting, and climbing (particularly the Via Ferrata, great for beginners).
5. Saint Elmo Ghost Town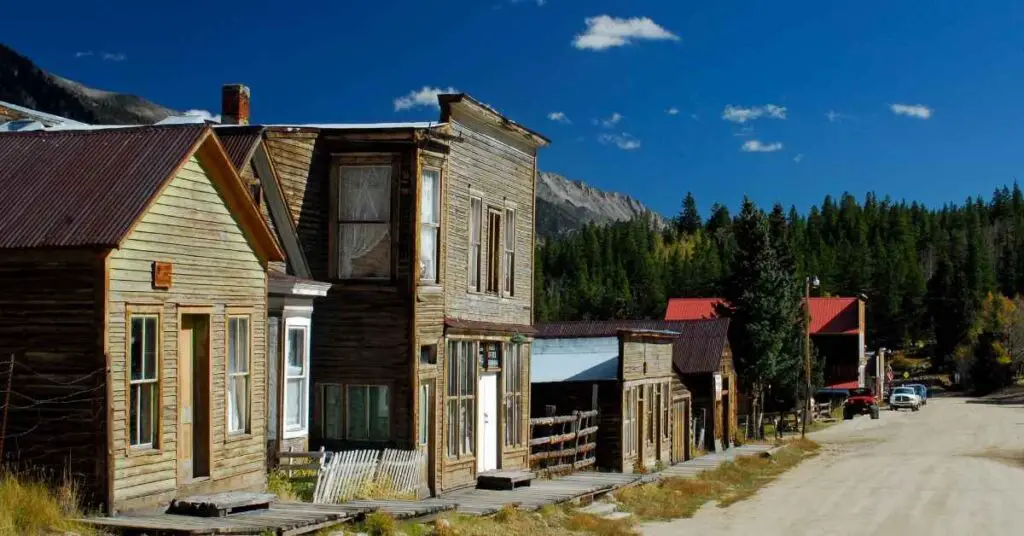 As a result of the mining days, Colorado is filled with ghost towns – over 300 of them, in fact, so a trip to one of Colorado's best ghost towns is a must on anyone's Colorado bucket list. The town of Saint Elmo, about 20 miles from Buena Vista, was once home to about 2,000 people who settled here for mining silver and gold. As the mining industry declined and the railroad stopped running in the 1920s, most residents fled to seek mining opportunities elsewhere.
However, there is plenty of activity there now as visitors come to explore the old homes and former businesses of Colorado's best-preserved ghost towns.
6. Take on An Epic Hike
You could spend a lifetime hiking through Colorado and still never come close to hitting all the trails in the state. While we have yet to come across a bad hike, there are some that are especially worthy of your Colorado bucket list.
Hanging Lake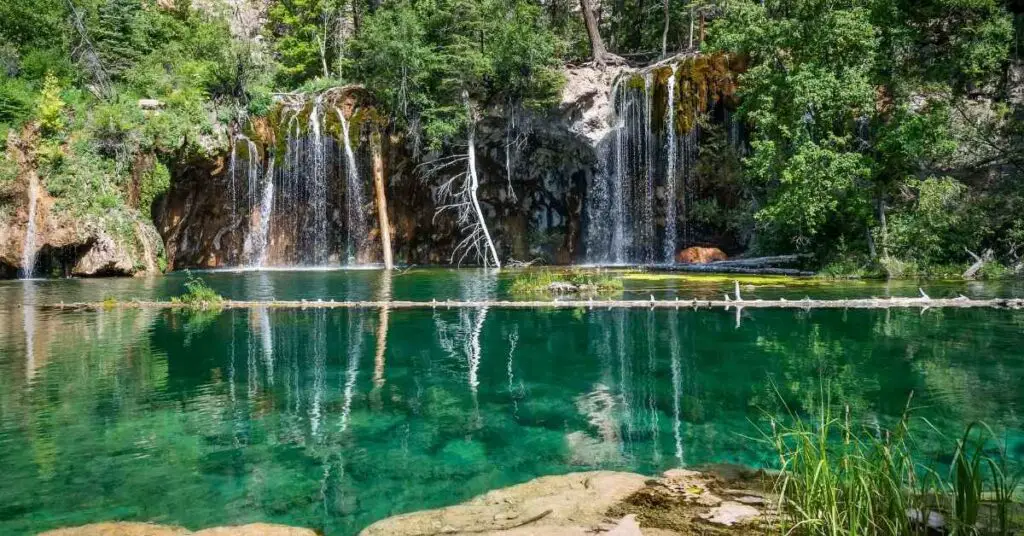 Tucked deep into Glenwood Canyon, Hanging Lake is a place that, put in simple words, looks straight out of a fairytale. The moderate, 3.1-mile trail leads to unusual geological formations, unique flora, mineral-rich waters cascading down from the cliffs and into a lake tinted with shades of teal. Being here will make you feel like you're in the movie Avatar.
The easy to access Hanging Lake Trail has become so popular that permits are now required, so plan accordingly before visiting.
Update 2021: the Hanging Lake Trail is temporarily closed due to damage to the surrounding area from the 2021 wildfires. Be sure to check the status before planning your trip.
Ice Lake Trail
Hiking Ice Lake isn't considered an easy feat. The natural beauty in every direction will keep you distracted from the challenge while you make frequent stops to catch your breath. The two alpine lakes (Ice Lake and Island Lake) are the stars of the show. Still, the hike also boasts delightful alpine meadows, waterfalls cascading down from cliff sides, and views of backdropping snow-capped peaks. Every step of the way is a jaw-dropping sight.
Touted as one of the most beautiful hikes in Colorado, this gem of a trail set deep in the San Juan National Forest features some of the most idyllic mountain scenery in the state.
Any of the Fourteeners
For those new to mountaineering lingo, a fourteener (or 14er) is a nickname given to mountain summits that reach 14,000 feet. With a whopping 58 of them in the state, there's no better way to see the Centennial state than from high up above. Definitely make a 14er part of your Colorado bucket list to hike up to at least one of them!
While no Colorado 14er is "light," some are easier to conquer than others. If you're not super experienced, Mt. Bierstadt is probably your best bet. Other relatively easy 14ers include Mt. Sherman, Huron Peak, and Handiest Peak. If you're not a first-timer, options like Capitol Peak or Maroon Peak are truly bound to test your mountaineering skills.
7. Visit a Ski Town
No visit is complete without a visit to one of the many ski towns that span the state of Colorado.
Find unbeatable alpine goodness and architecture that will make you feel as though you've been transported deep into the German Alps. Visit resorts like Vail or Beaver Creek or stop at ski towns like Breckenridge or Crested Butte, filled with quaint shops and restaurants. Whether you're visiting during ski season or during the summer's peak wildflower season, there are sights and activities you don't want to miss.
Plan a winter adventure that not only includes skiing or boarding in Colorado, but try snowmobiling, tubing, fat biking, or snowshoeing. Summers are filled with mountain biking adventures, hiking, and wildflower viewing with the backdrop of epic mountain peaks.
8. Soak in Natural Hot Springs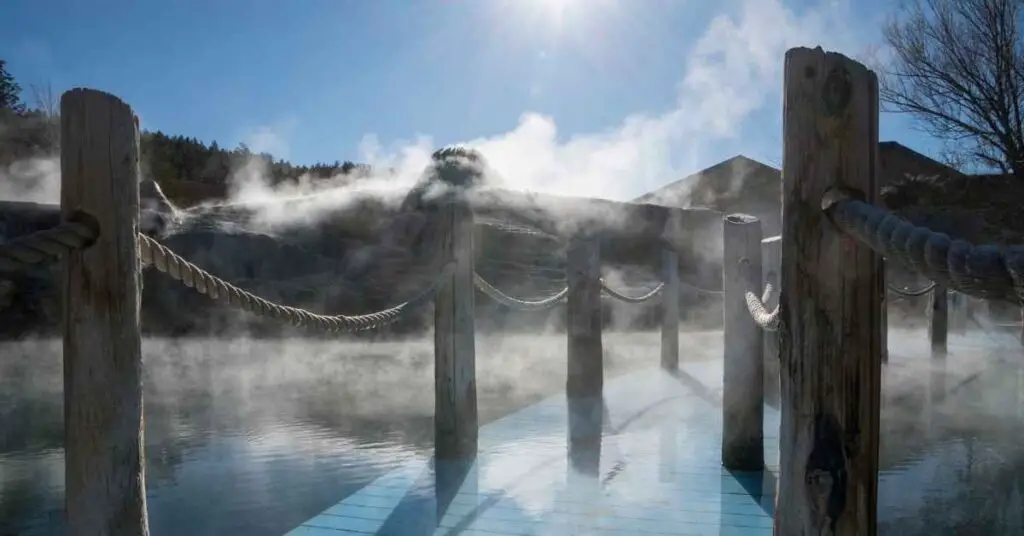 Colorado is blessed with several hot springs with options for everyone. Looking for a unique and relaxing experience during your next visit to Colorado? Check out one of the area's natural hot springs! There are plenty of soaking spots to choose from, each with its own personality and set of attractions. Whether you're looking for rustic charm or all the comforts of home, there's a hot spring perfect for you.
These are just a few of our favorites that have pools of hot water in outdoor pools:
9. Visit Boulder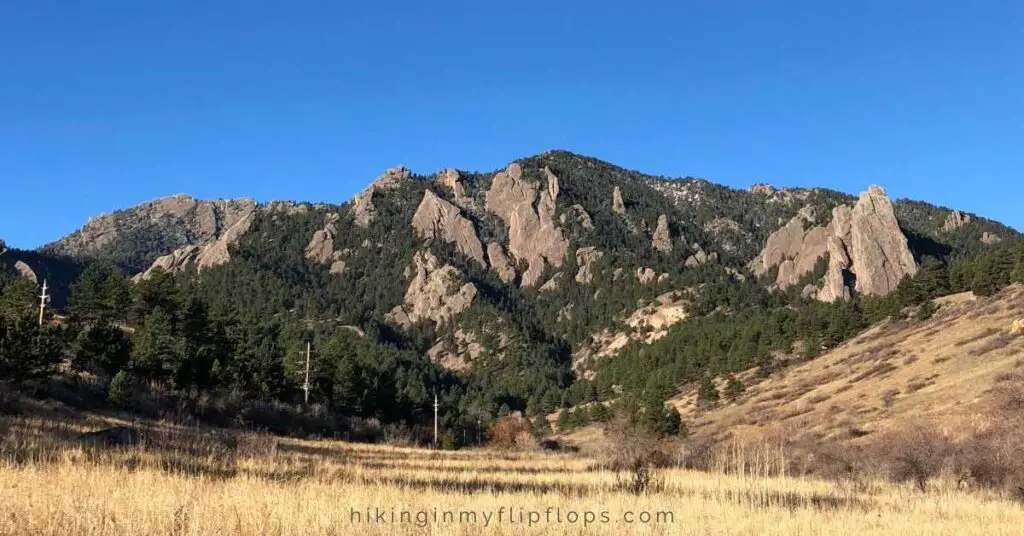 Nestled in the foothills of Colorado's Front Range, Boulder is a quaint student town with many adventures paired with dramatic views of the iconic Flatirons. Even though the city itself is worth exploring for a while, Boulder's charm extends to the edges of town. Find a cirque of beautiful foothills, epic hiking trails, and vistas so good you'll have to pinch yourself to check if you're not dreaming.
Home to over 150 miles of trails, a must-do in Boulder is putting your hiking shoes on and hitting a few of them. Great ones for incredible mountain views include the Chautauqua Trail, the Green Mountain West Trail, and the Arapaho Pass Trail.
Foodies won't want to miss the Wednesday, and Saturday farmers markets held from April through November in downtown Boulder.
10. Drive the Scenic Million Dollar Highway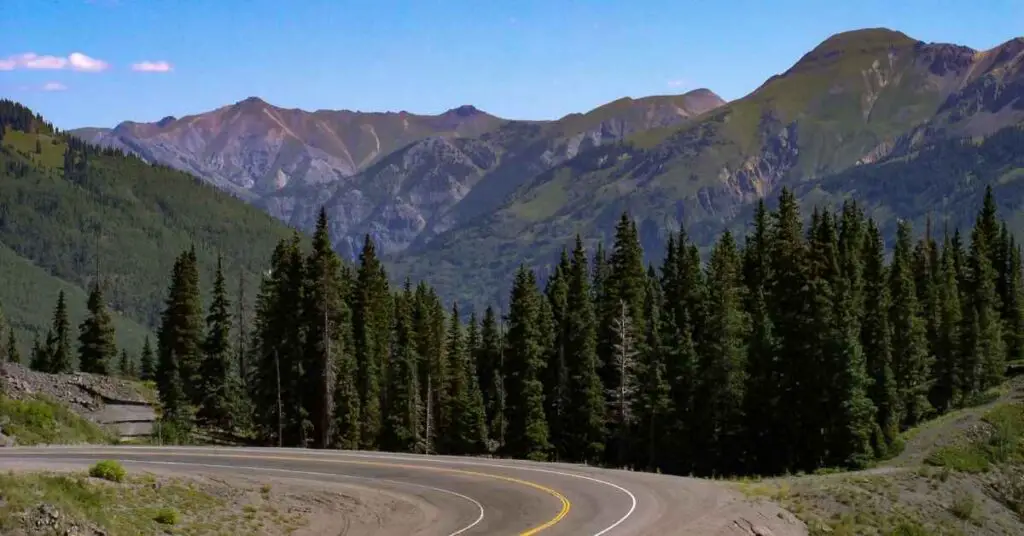 The Million Dollar Highway may not be a destination in essence, but this scenic drive is essential to any Colorado bucket list because, well, it's absolutely stunning! Known for being one of the most scenic drives in the United States, the Million Dollar Highway is part of the San Juan Skyway and provides some of the most beautiful views in the entire state.
The road loops 233 miles across some of the most sought-after destinations in Colorado, including Durango, Telluride, Ouray, and Ridgeway. While the drive itself is just over an hour long and every mile of the way is simply awe-inspiring, the best way to experience this iconically gorgeous road is by treating is a road trip and making several overnight stops along the way.
11. Camp in the Backcountry
What's more Colorado than a night under the stars? With its incredible landscape and stunning views, it is no wonder that backcountry camping has found its way onto many Colorado bucket lists. Whether you find the perfect place to set up camp on BLM land or snag a backcountry permit at one of the national parks, you're sure to have the most unforgettable experience.
12. Raft the Colorado River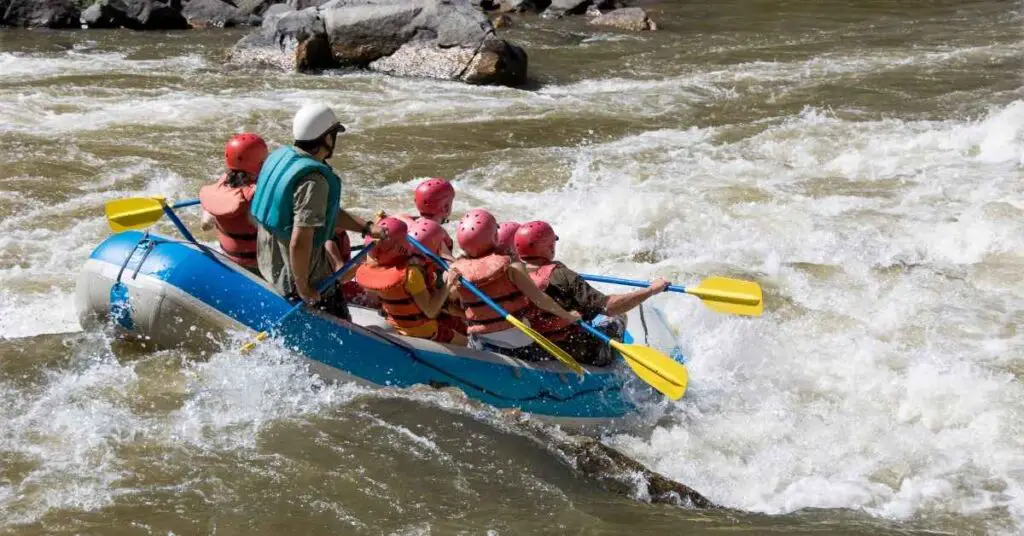 White water rafting is one of the most exciting adventures you can have in Colorado. There are many places to go white water rafting on both the Western Slope and near Canon City. There are few things in life more satisfying than rafting down a river. Combine an exhilarating trip with some of the most beautiful scenery.
13. Take in Scenery on a Train Ride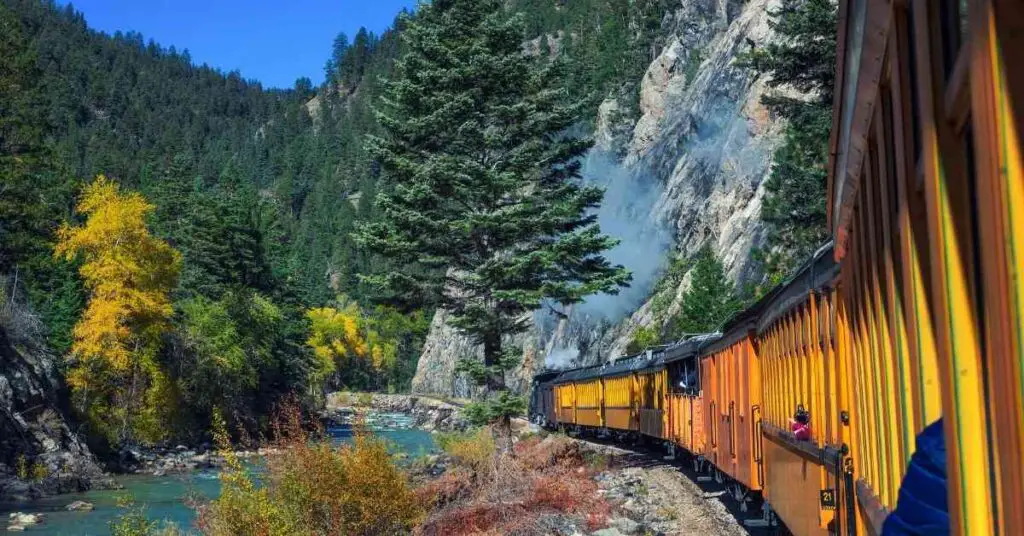 Take one of Colorado's scenic train rides to catch some of the most beautiful landscapes in Colorado. Deep forests with blue skies looming overhead to vast mountainsides covered by snow-capped peaks and brightly colored rocks will make your heart soar. Two popular routes are found at the Georgetown Loop Railroad and Durango & Silverton Narrow Gauge Railroad.
14. Catch a Concert at Red Rocks
Catching a concert at Red Rocks Amphitheater is a must for any Colorado bucket list. The natural acoustics and stunning views make it an unforgettable experience to watch your favorite show at this historic venue. Can't time your visit for a concert? Visit Colorado's natural amphitheater for one of their many other events, like Yoga on the Rocks, or visit to explore the area that includes a museum, gift shop, and hiking trails.
15. Mountain Biking
There are some epic mountain biking trails all over the state, but many people claim that Fruita is THE place to go for the best. Fruita has a mountain biking trail for you, whether you are new to mountain biking or an experienced thrill-seeker on the trails.
Or add mountain biking to a summertime visit to one of Colorado's ski resorts, like Copper Mountain, where chair lifts bring riders and their bikes up the mountain for a scenic ride down on a series of switchbacks (you know, those minimally sloped catwalks our snowboarding-kids struggle with!)
---
So, what are you waiting for? Start planning your next adventure and check off all of these epic experiences from your Colorado bucket list. From skiing to hiking to river rafting, this state has something for everyone. And don't forget to save this list so you can come back to it when you're ready to start booking some adventures!
---
Click below to save these Colorado bucket list ideas on Pinterest!